Director-General of the National Biotechnology Development Agency (NABDA), Prof. Alex Akpa, says Nigeria needs to start harnessing its indigenous bioresources for economic sustainability and development.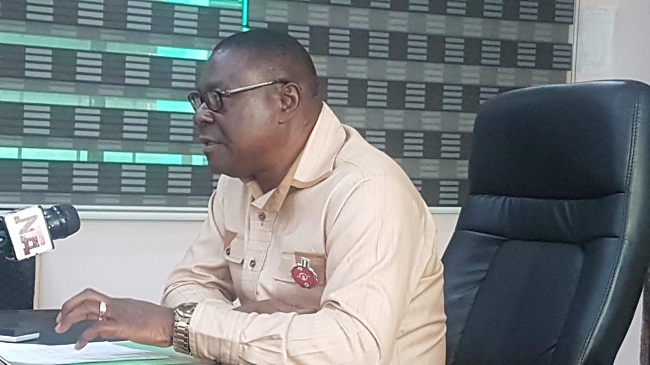 He spoke at the "South-West Stakeholders Dialogue on the Nigerian Microbial Resources Heritage" on Thursday, July 18, 2019 in Ile-Ife, Osun State.
Akpa said bioresources were the bedrock of biotechnology which must be properly harnessed for economic development, industrialisation, environmental sustainability and food security among others.
The forum had "Strategies for Sustainability of Microbial Culture Collection (MCC) Programme" as its theme.
Akpa, who noted that the mandate of the agency was to assist the nation to use biotechnology to drive the economy, said it was unfortunate that the nation's indigenous bio-resources were not being harnessed properly.
He said Nigeria needed to start harnessing, isolating, characterising, coordinating and preserving its indigenous bio-resources to benefit maximally from the African Continental Free Trade Agreement (AFCFTA) recently signed by President Muhammadu Buhari.
"There is nothing we can do without bioresources because that is what drives the process of development.
"Nigeria recently signed the AFCFTA agreement and it is now paramount that Nigeria as a nation becomes a centre of economic activities in the West Africa sub-region.
"For this to happen, we need to start harnessing, isolating, characterising, coordinating, storing and preserving our indigenous bio-resources," Akpa said.
He said NABDA would continue to play its roles in bringing the gains of biotechnology to the nation for development and sustainability.
Represented by Dr Gloria Obioh, the Director of Environmental Biotechnology and Bioconservation Department in the agency, Akpa said the forum was to enable stakeholders from the region to contribute to Micro Culture Collection Programme.
Also speaking, Prof. Bamidele Solomon, a former Director-General in the agency, said it was unfortunate that Nigeria focuses more on politics than science and development.
Solomon, who noted that there were many benefits in biotechnology, said Nigeria must properly harness it to bring development in health, agriculture and environment among others.
"We can see that the government of the United States of America and China were mixing politics with science for development.
"It is science and technology that are ruling the world and we must embrace this to move forward," Solomon, a lecturer at the Department of Chemical Engineering, Obafemi Awolowo University, Ile-Ife, said.
By Victor Adeoti