A National Summit on Public-Private Partnership for Tuberculosis (TB) Control in Nigeria will kick off on Monday, August 3, 2018 to discuss how to effectively engage the private sector in efforts to end the menace of Tuberculosis (TB), which kills 18 Nigerians every hour. Some 47 Nigerians are said to develop active TB, seven of which are children, every hour.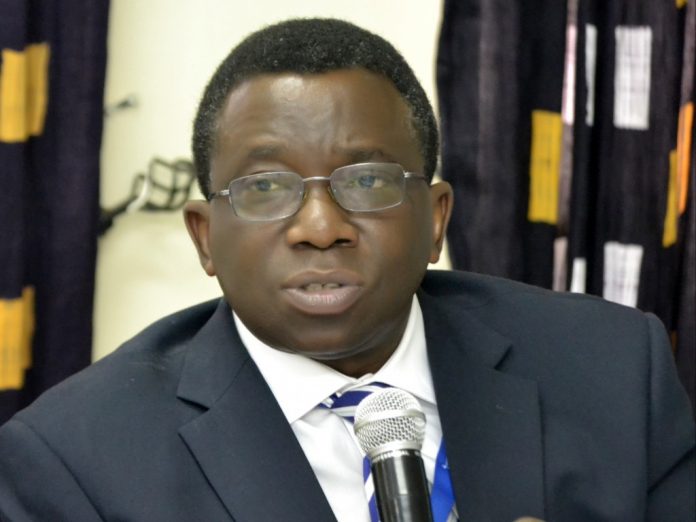 The summit, organised by the World Health Organisation (WHO), the Federal Ministry of Health, Lagos State Ministry of Health, Stop TB Partnership Nigeria and other stakeholders, holds at the Sheraton Hotel in Lagos from September 3 to and 4 to provide a platform for governments, private sector, corporate organisations, and private health provider umbrella bodies to discuss and agree on strategies for engagement in TB control in Lagos State.
The stakeholders will also discuss way forward as well as develop road map for private sector engagement in tuberculosis control with a view to finding the missing TB cases. It is expected that the private sector will support government efforts in TB Control in Lagos State and Nigeria at large.
TB, a disease that is preventable and curable, but the burden of the disease in Nigeria is further fuelled by the huge number of undetected TB cases which serves as pool of reservoir for the continuous transmission of the disease. Each undetected TB case has the potential of infecting 10-15 persons in a year, say the summit organisers.
The event will be declared open by the Lagos State Commissioner of Health, Dr. Jide Idris, while the Minister of Health, Professor Isaac Adewole, will deliver the keynote address. Participants expected at the meeting include Heads and Corporate Social Responsibility Units of various companies from different sectors including Oil and Gas, Banking, Telecommunications, Pharmaceutical companies, Foods and Beverages, Entertainment industries, as well as Associations of the Private Health Sector. International and Development Partners from different organisations will also be attending the event.
TB is considered a top infectious killer disease that continues to be a global threat with 11 million people developing the disease yearly. Nigeria is among the 10 countries that accounted for 64 percent of the global gap in "missing TB cases" that have not been reported hence very low TB case finding. Nigeria, India and Indonesia account for almost half the total gap, according to the WHO Global TB Report of 2017.
Nigeria is said to be one of the countries with the high burden of the disease globally. According to the 2017 Global TB Report, Nigeria is among the 14 high burden countries for TB, TB/HIV and MDR-TB. It ranked 7th among the 30 high TB burden countries and 2nd in Africa.
One of the major challenges of TB response in Nigeria is attributed to low TB case findings both in adult and children. This is attributed partly to low TB treatment coverage and poor knowledge about TB that influence the health seeking behaviour of people. Nigeria is said to contribute 8% of missing TB cases globally which is about 310,000 TB cases in 2016.