UN World Food Programme (WFP) on Thursday, February 2, 2023, said that aid agencies faced growing demands and shrinking funds in the Democratic Republic of Congo (DRC).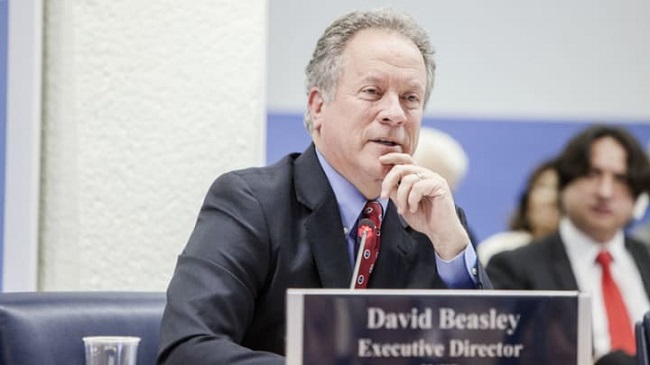 The UN agency made the disclosure in a statement as crowds in DRC thronged to hear Pope Francis's message of hope and solidarity on his three-day official visit to Central Africa.
Millions of Congolese face severe food insecurity, particularly in the northeast, where fighting has uprooted millions of people, resulting in Africa's biggest hunger crisis.
As part of his three-day visit to DRC, the pope is expected to meet families displaced by conflict in the east.
This staggering number includes more than half a million uprooted from their homes in recent months, the WFP said.
To help them, the UN agency has appealed to the international community for more than $627 million to fund vital humanitarian assistance in 2023.
In a personal appeal, Pope Francis reportedly urged young Congolese to work for a better future and shun corruption.
His remarks in Italian were translated into French for those gathered at the 80,000-capacity Martyrs' Stadium in Kinshasa.
"You are part of a greater history, one that calls you to take an active role as a builder of communion, a champion of fraternity, an indomitable dreamer of a more united world," the pontiff said.
He also urged them never to succumb "to the persuasive but poisonous temptations of corruption".
In 2022, WFP reached 5.4 million of the most vulnerable people in DRC with food and nutrition aid, focusing on conflict-hit women and children.
However, needs are vast in the central African nation, where more than 26 million people face severe hunger – more than a quarter of its total population.
"I have seen firsthand that this country has so much potential to produce food for its people and give jobs to youths," WFP's DRC Country Director and Representative, Peter Musoko, said.
He expressed hope that the pope's visit would help to highlight the plight of millions of hungry people in the Central African nation, for whom WFP is, sometimes, "the only backstop against catastrophic food insecurity".
"With an ongoing emergency and limited resources, we are appealing to the international community for $627.3 million in 2023," Musoko said.
Some of those displaced by violence in DRC's northeast have found assistance from WFP and partners at the makeshift Kanyaruchinya Camp, outside the provincial capital, Goma.
It is there that farmer Dorati Ndagisa now lives destitute with her five children after armed groups chased her from her homestead in eastern Nord Kivu Province.
Her plight is mirrored by many others, a result of chronic unrest linked to conflict from 1998 to 2003 over precious raw materials that involved as many as eight regional neighbours, and which spawned more than 100 armed groups now terrorising communities in eastern DRC.
"Before, I was a farmer and I had a stable life," said Ndagisa, who once grew beans and potatoes in the village of Rugari, 35km (21.7 miles) away.
"Since the war, I have nothing and I don't know how to feed my children."
By Cecilia Ologunagba