The National Environmental Standards and Regulations Enforcement Agency (NESREA) says it has the power to prosecute for noise pollution, churches and mosques that use loud speakers without control while worshipping.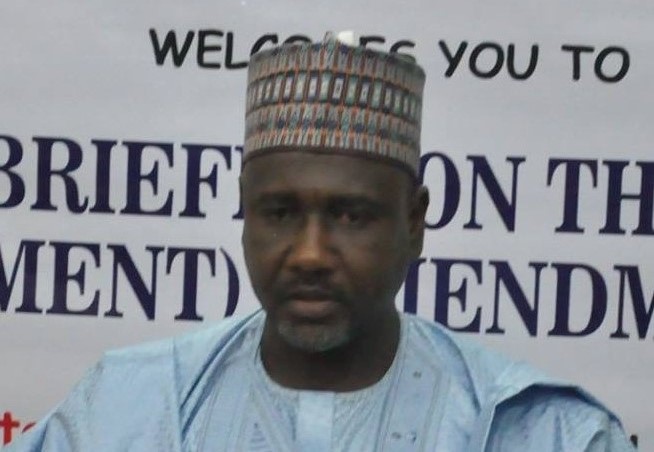 Prof. Aliyu Jauro, Director-General of NESREA made this known on Sunday, June 27, 2021 in Abuja.
According to Jauro, noise is one of the serious environmental pollutants, adding that a noisy place affects plants, animals and humans.
"Once they are subjected to the noise, it leads to a lot of health problems ranging from hypertension and other diseases. So, as an agency, we have a specific regulation on noise control.
"What we do as an agency is that we go out to ensure compliance. There is a lot of activities people engage that affect the environment and individuals. We receive complaints from a lot of people.
"For instance, places like churches, mosques, even industries are causing a lot of noise which we receive complaints from people, so we do visit such areas, sensitising them about the problem people are facing.
"We also advise them on how they can go about their activities without polluting the environment by the noise. We carry out enforcement when the need arises," he said.
Jauro also called for effective sensitisation by relevant environmental stakeholders to curb environmental pollution in Nigeria.
He said that the sensitisation would help the public to understand the havoc pollution was causing both to humans, animals, plants, as well as the environment.
"Sensitisation is the key, people don't even know the impact of this noise pollution so we always try to sensitise the public.
"There is need to sensitise and educate the public on environmental issues so that everybody will key-in to support NESREA so that we will have a cleaner and healthier environment," Jauro said.
He also called on Nigerians to ensure they complied with environmental rules and regulations, adding that there should be a noise limit in worship centres, industries, and social gatherings, among others.
Jauro said the agency had the mandate and power to prosecute any organisation or individual who refuses to abide by environmental rules and regulations.
"All these provisions are there in our regulations, there is a provision for fine first, when we receive a complaint we go there and look at the complaint.
"Then, we go back and serve another compliance notice. We will do that about two times, the third one, we can take either the facility or individual to the court of law.
"But most of the time, we try to see that we resolve the matter amicably with those responsible.
"We do make sure we resolve those disputes, but if they persist, yes, we can sanction the offenders, and also take them to court of law and some of them can be judged,'' he said.
In a related development, he disclosed that the agency is engaging its environmental consultants online for effective and easy service delivery.
He said that the effort was also to enhance the work of the agency.
The Director-General who mentioned some of the areas the agency had recorded achievements so far, noted that inadequate funding was one of its challenges.
"We are trying our best to enhance what we do, just that we have some challenges of funding but we are doing our best within the limited resources.
"We have procured new vehicles and we are in the process of complementing on online service with our consultants so that people can easily key in for effective service delivery.
"So, this include the environmental consultants, the way we engage them is now online; right from the application we do our assessment.
"Once the application processing is done then the certificate will be issued electronically.
"We are working, NESREA has never been stagnant," he said.
Jauro said that the agency had achieved a lot in the area of prosecution of environmental offenders and arrest.
He said that NESREA had arrested and prosecuted a lot of people that came into the country with hazardous waste such as fairly used refrigerators, generators, televisions, among others.
"Some of them, we turned back with their goods to their country. We have realised that some countries want to turn our African countries to a dumping ground.
"So, we are trying to ensure that we stop it. We confiscated and destroyed some of their goods.
"We have also undertaken a lot of compliance, and we sanctioned those that have committed some of these offences. This work will continue, it is not stagnant.
"All these effort is to achieve the Nationally Determined Contribution (NDC), a Paris Agreement requirement which Nigerian government signed, to cut down emission and to address global warming," Jauro said.
He said NESREA had collaborated with international and local organisations, such as UN Environmental Development Programme, Nigeria Customs Service, and Interpol, to ensure a healthier and cleaner environment.
The Director-General said that the collaboration was also part of effort to address the issue of air pollution and other environmental challenges.
He said that for humans, animals, plants, to survive; quality air must be needed and the agency was making every effort to ensure that the environment was safe and healthy.
Jauro, however, advised relevant stakeholders to support the government in adressing environmental challenges for a better and cleaner society.
By Vivian Emoni