WaterAid Nigeria, in partnership with the Bauchi State Rural Water Supply Agency (RUWASA), said on Wednesday, January 23, 2019 that it would spend about N52 million on provision of potable to 15 communities in Kirfi Local Government Area of the state.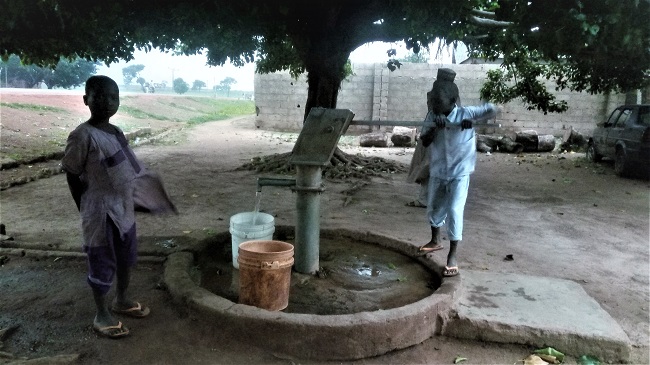 Mr Tanko Reubeno, Water Sanitation and Hygiene (WASH) Specialist, gave the figure at the commencement of drilling of boreholes at Kafin-Turaki Village in Kirfi Local Government Area of Bauchi.
He said that the water projects, to be cited in Kafin-Iya and Dewu Districts of the Local Government Area, would comprise of five solar-powered water supply schemes, five hand pump boreholes, and rehabilitation of five other projects that would be converted to solar schemes.
"Under the first phase, WaterAid, with the support of RUWASA, will construct hand pump-fitted boreholes at Kafin-Turaki, Gula, Wuro-Dishi, Wuro-Male and Gadagassol.
"Moreso, some of the existing dysfunctional boreholes will also be converted to solar schemes, for sustainability and ease of maintenance.
"Unlike in the past when such water supply projects often breakdown due to lack of diesel, petrol or gas, the solar scheme will help to eliminate all forms of hiccups as Kirfi LGA is fully blessed with solar energy," Reubeno said.
The WASH specialist also noted that two health facilities would benefit from the WaterAid project, in view of the importance of water to maternal and child healthcare, adding that the benefiting villages were the most disadvantaged communities in the entire area.
Mr Abdulrazak Salau, the Managing Director of Transtechnic, the firm executing the project, said that the boreholes would be fitted with 'Afri-development hand Pumps' because of its long-life span and sustainability.
Salau said his company would complete the projects in less than two months, as three days had been fixed for drilling in each of the benefiting communities.
By Ayinde Olaide Abdulsaheed