In the wake of unprecedented times like the one the world has witnessed in recent times, the novel coronavirus changed the world significantly, and the story of how the world "shut down" would be one that generations to come would hear of. The tales, the myths, the trials and the triumphs. The spread of this virus grew exponentially, and the extent to which it brought life to a grinding halt took the world unawares.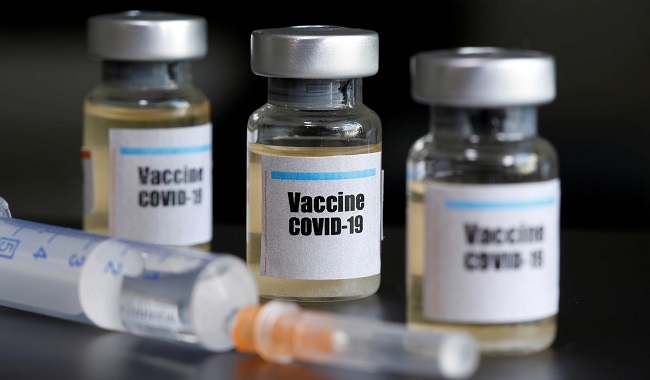 Once upon a time: Everything Stopped! The world of work, systems and economies, Kingdoms and Governments- all taken by storm. This virus spread like wildfire: without retreat, without surrender.
Subsequently, we had to find coping and adaptive strategies till a safe and effective vaccine was found. Thanks to technological advancement; for it was made for such a time as this. Not too long, Virtual became our new world. Response activities such as testing, hand hygiene, use of face mask, physical distancing to mention but a few, became part of our lives.
Slowly, yet steadily, we had to continue living. The damage caused was already too devastating; spanning from public health and humanitarian crises to existential threats on businesses and enterprises, and economic downturn propelled by border closures and trade restrictions. Nations went back and forth with imposing a lockdown, easing it when deemed fit, and locking down again as threats heightened.
Despite the fury of this deadly virus, humanity, united by a force- the need to survive, contended with a common enemy. The need for a vaccine was indisputable. Not only was it exigent, but its development also had to be fast-tracked. Little wonder it spurred global cooperation towards vaccine research, creation and distribution.
The history of vaccine development has shown that it is a long and complex process, often lasting 10-15 years and requiring public and private involvement. The question that readily comes to mind is, "How was the COVID-19 vaccine developed so fast?" Whether asked as a rhetorical, or an open question, it is worthy of note that creating a vaccine in less than a year is no ordinary feat. Despite this quantum leap, one reality that stares us in the face is vaccine hesitancy.
According to WHO, vaccine hesitancy is the delay in the acceptance, or blunt refusal of vaccines despite availability. Therefore, a vaccine is effective if it is willing to be received. Vaccine hesitancy is not restricted to a particular race or nation. It is a global problem that broadly varies. However, reasons ranging from religious, socio-cultural and personal beliefs form a myriad of factors that impede vaccine acceptance.
The arrival of the COVID-19 vaccine into Nigeria marks a significant stride towards ending the acute phase of the pandemic. This landing ought to have been the "long-awaited", as a mother eagerly expects the birth of her child. Nevertheless, it didn't come with much surprise seeing the chilly reception towards this seemingly great achievement.
The knowledge of the vaccine arriving in Nigeria didn't seem to make much difference to many, as they have either lived in denial of the existence of the virus or have built their beliefs around diverse theories surrounding the emergence of this pandemic.
Distrust, rumours and fallacies have been the fuel that triggered vaccine hesitancy in the past. For instance, the achievement of zero polio case in Nigeria was not accomplished with ease.
Research shows that the rejection of the polio vaccine in 2003-2004, propelled by distrust and fallacies, resulted in a spike in the polio incidence in Nigeria between 2003 and 2006. So, does it imply that our journey as a nation towards a COVID-19 free state is likely to be deferred as a result of vaccine hesitation?
At this point, it is crucial to acknowledge that mental philosophies surrounding this virus exist. Whether it's an outright denial or faith-based belief of immunity, or that it is only a political strategy, we must accept that a lot has to be done to bolster public acceptance of the vaccine.
Rumours of side effects such as the vaccine's capability to change or alter one's DNA, cause paralysis and/or infertility have made the rounds and informed the decision of many Nigerians not to take the vaccine even before its arrival. Most recently, reports of blood clotting as one of the side effects of the AstraZeneca vaccine, and its subsequent suspension of use in some parts of the world have created 'a frying pan to fire' scenario; more like a justification for those who are resolute on boycotting immunization from the virus.
Typical of negative news to spread faster than the positive, the public has held onto the information about the blood-clotting effect of the vaccine, but has been underinformed about investigations carried out, which does not rule out a link to rare blood clots with low blood platelets, but still declared safe and effective, and its benefits far outweighing the risks.
Presently, a limited quantity of the vaccine in Nigeria implies restricted accessibility. While we hope that more consignments arrive in the nearest future, we must keep up the preventive measures that have characterized our lives in the last one year. As to whether the vaccine would be integrated into existing healthcare services or not, would be the decision of those concerned. But before then, much work remains to be done in enlightening the public; starting with community awareness.
The media has done a fantastic job of spreading awareness of the virus. The same energy should be displayed in spreading the news that encourages the safety and effectiveness of the vaccine. The battle against this pandemic might not have been won completely yet, but we have come a long way. How soon it becomes a past depends on us. Else, we might well be on our way to a prolonged journey.
By Dibal Samson Esther (dibalesther@gmail.com)