A team from the Lagos office of the United States Department of Agriculture (USDA), which visited the National Biosafety Management Agency (NBMA) in Abuja on Thursday, February 1, 2018 on a fact finding mission, has pledged its readiness to collaborate with the agency in achieving set mandate.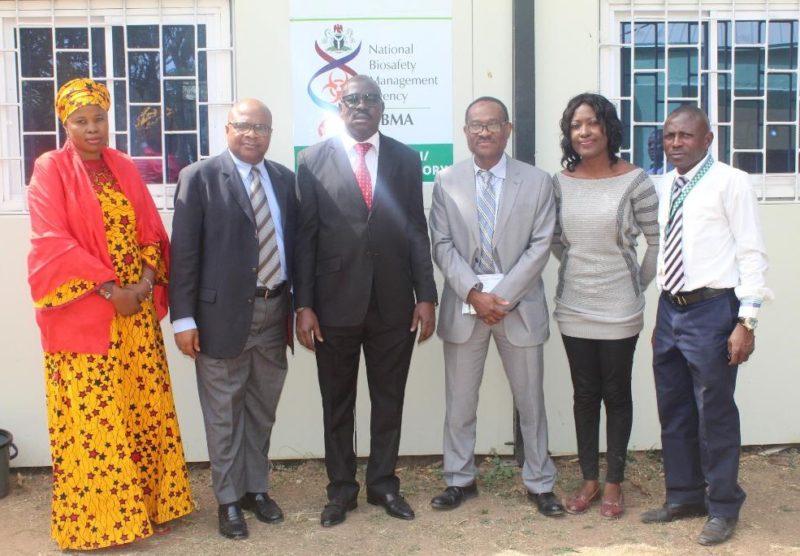 NBMA Director General, Dr. Rufus Ebegba, who received the team, said that the agency was established by the Federal Government of Nigeria to regulate the practice of modern biotechnology to ensure that it does not pose any threat to the environment and human health.
He noted that the practice of modern biotechnology would provide raw materials for industrial use as well as bring about job creation.
Dr. Ebegba stated that, since the inception of the agency, it has approved some permits for genetically modified (GM) crops for confined field trials, another for commercial release and recently approved a permit for GM maize for feed processing.
According to him, due process was followed in the issuance of all the permits, adding that risk assessments were conducted and no potential harm was found.
He said the agency has signed Memoranda of Understanding (MoUs) with other government agencies to ensure that all government border agencies are on the same page on the regulation of modern biotechnology and its products in the country.
Leader of the team, Jude Akhidemor, expressed optimism in spite of the challenges the practice of modern biotechnology faces and stated the department's preparedness to work with the agency.
Also known as the Agriculture Department, the USDA is the U.S. federal executive department responsible for developing and executing federal laws related to farming, agriculture, forestry, and food.