The UPS Foundation, which leads the global citizenship programmes for UPS, announced on Monday, September 9, 2019 it has engaged its network of preeminent relief organisations and committed $1 million for Hurricane Dorian relief efforts.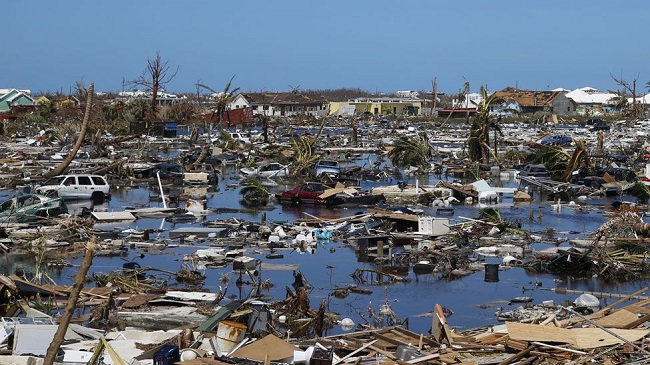 UPS and The UPS Foundation are working with the non-profit and United Nations relief organisations to deliver urgently needed humanitarian supplies and support to communities in The Bahamas and the U.S. east coast impacted by Hurricane Dorian.
Confirmed as the strongest Atlantic hurricane on record, the storm continued to churn over The Bahamas for more than 48 hours, progressing at a mere one mile per hour, and generating massive flooding and destruction. The northwest islands of Abaco and Grand Bahama, home to 70,000 people, were the most impacted, with large areas entirely decimated by the wind and water. As the storm ripped up the east coast of the U.S., storm surges, tornadoes and widespread power outages accompanied its path. Search and rescue efforts continue as responders work their way through the affected communities.
On September 7, a UPS humanitarian charter flight arrived at the international airport in Nassau, The Bahamas, delivering nearly 20 metric tons of emergency supplies for children and families left reeling by Hurricane Dorian. The shipment included shelter, hygiene and water purification emergency supplies provided by UNICEF and the International Federation of Red Cross and Red Crescent Societies (IFRC).
With a focus on both immediate and long-term relief, The UPS Foundation is working in collaboration with its network of disaster relief organisations to address the urgent needs created by the storm, including:
"It's times like this when we are most grateful and honored to support the relief organisations and first responders helping to save lives and serve communities when they need us most," said Eduardo Martinez, UPS chief diversity and inclusion officer and president of The UPS Foundation. "These efforts are just the beginning of our commitment to the long-term recovery of the impacted areas."
UPS and The UPS Foundation are also coordinating in-kind shipments of shelter and medical supplies, hygiene kits, personal protection equipment, tools and other relief items in coordination with UNICEF, Good360, Toolbank USA, American Red Cross, IFRC, Salvation Army, and MAP International, among others.