Convened by Egyptian COP27 Presidency, UN Regional Commissioners, and UN Climate Change High-Level Champions to turn pledges into actions, the Regional Forums connect investors with trillion-dollar opportunity to finance climate action across global south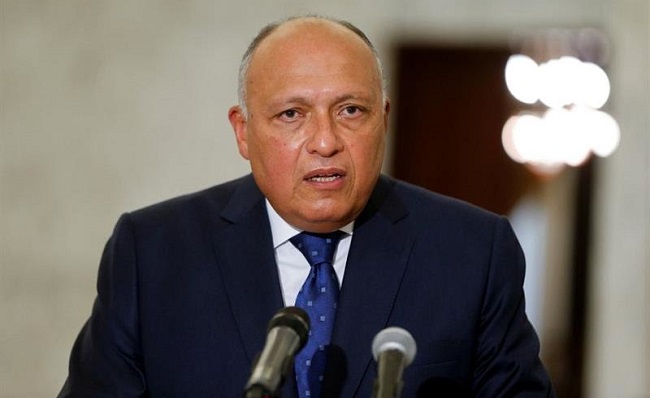 Ahead of COP27 in November 2022, the incoming Egyptian Presidency of COP27, the United Nations Regional Commissions, and the UN Climate Change High-Level Champions for COP26 and COP27 are jointly organising a series of regional forums to accelerate financial flows to the projects needed to reduce emissions, build climate resilience, and advance the 2030 Sustainable Development Goals.
Taking place across Africa, the Middle East, Asia, Latin America, the Caribbean regions, the five forums are a targeted initiative to drive greater public and private investment in the regions where the need is greatest.
Confirmed attendees include Sameh Shoukry, Egyptian Minister for Foreign Affairs and COP27 President Designate; Mark Carney, Co-Chair of the Glasgow Financial Alliance for Net Zero and UN Special Envoy for Climate Action; and Amina Mohammed, Deputy Secretary General of the United Nations.
Developing countries entered the COVID-19 crisis with significantly greater debt vulnerabilities than at the start of the 2008 global financial crisis – and struggling with greater impacts from climate change. This has resulted in constrained fiscal space for them to build resilience to climate impacts, while sufficiently responding to the pandemic. There needs to be more international effort towards financing development and climate action ambitions.
Meanwhile, developed countries and private sector investors have yet to deliver on the annual $100 billion of climate finance promised in 2009, and which was to be reached by 2020. But the reality is that trillions (not billions) of dollars' worth of investments are needed each year to achieve the transformations required to address mitigation and adaptation. The Africa Group of Negotiators has called for $1.3 trillion a year in climate finance to be made available from 2025.
Public and private finance falls far short of the pace or scale needed to deliver sustainable development consistent with limiting global warming to 1.5C and building resilience to a changing climate. Linking potential investors with projects in need of investment is critical to unlocking these financial flows.
The "Towards COP27: Regional Forums on Climate Initiatives to Finance Climate Action and the SDGs" seek to convene countries looking to raise capital for critical climate projects and initiatives alongside representatives of the most significant financial institutions, such as Regional Development Banks and members of the Glasgow Financial Alliance for Net Zero (GFANZ) interested to finance bankable projects that can contribute to transformative adaptation and mitigation outcomes.
The forums will tackle how best to de-risk investments in developing countries and provide practical opportunities for countries to present their investment-ready climate initiatives and projects and engage with financiers on concrete investment opportunities.
In convening many of the most significant public and private sector financial stakeholders in each region, the forums also look to explore proposals for how public finance could crowd in greater levels of private finance. This is likely to include consideration of so-called "debt for climate swaps" (which could increase countries' fiscal spending power for climate-related activities by reducing debt repayments) and also how countries' Special Drawing Rights (SDRs) at the International Monetary Fund could be deployed to catalyse private sector finance.
The five forums will take place in:
Addis Ababa, Ethiopia (August 2 to 4) – At the meeting of the African Group of Negotiators for COP27.
Bangkok, Thailand (August 25) – Following on from the Asia Pacific Business Forum.
Santiago, Chile (September 1 to 2) – A forum on climate finance and the energy transition, covering Latin America and the Caribbean.
Beirut, Lebanon (September 15) – A one-day regional forum on climate finance needs and investment opportunities in Arab States.
Geneva, Switzerland (September 20) – High-Level Roundtable on 'enhancing sustainable management and financing for the critical raw materials required for low-carbon transitions'
These forums will provide direct input into Egypt's "International Cooperation Forum" from September 7 to 9, coinciding with the joint meeting of African ministers of finance, economy and environment, which will inform COP27's Finance Day on November 9.
Ultimately, Finance Day will see the release of a compendium of projects identified through the regional forums. Presented to the United Nations Secretary-General, this compendium – "Opportunities for climate finance and investments on the SDGs" – aims to highlight to financiers' regional priorities, with the aim of encouraging the public and private sectors to work together to accelerate financing priority areas and projects.