The Executive Director, Tertiary Education Trust Fund (TETfund), Dr Abdullahi Baffa, says there is need for continued defence and extension of existing environmental protection provisions by promoting skills, technology, market access and innovation.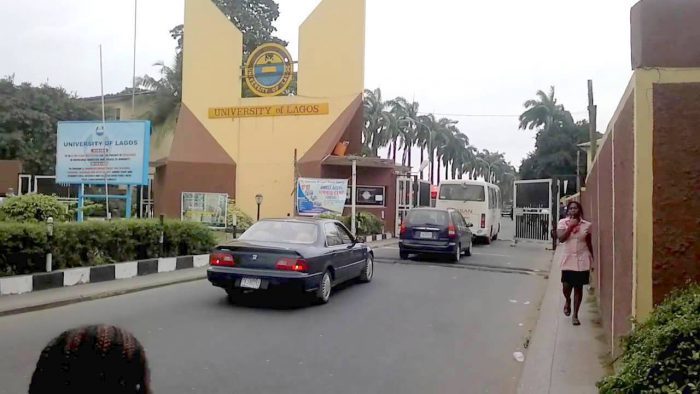 Baffa said this at the inauguration of the Centre For Biodiversity Conservation and Ecosystem Management (CEBCEM) in the University of Lagos, Akoka on Monday, April 9, 2018.
The inauguration had the theme: "Biodiversity Conservation and Environmental Sustainability; Road Maps Towards Economic Empowerment".
The News Agency of Nigeria (NAN) reports that CEBCEM is to focus on management of biodiversity, conservation and sustainable ecosystem monitoring through collaborative research.
It will use scientific findings to advance environmental awareness campaigns and inform decision makers.
It will also provide a platform for education and researches of undergraduates and graduate students as well as faculties in the related fields of science, social sciences arts, and science-based education courses.
According to Baffa, who was the keynote speaker at the event, governments also need to continue to champion sustainable farming, livestock and food production through huge investments.
''In Nigeria and globally, biodiversity is under threat and plants and animals species seem to be more precarious to this threat.
"The action of especially anthropogeny is believed to have some serious negative impacts on biodiversity, leading to genetic erosion and consequent extinction of valuable plants.
"Biodiversity and conservation are important concepts to achieve environmental sustainability.
"While biological diversity includes all living organisms (both individuals and groups) and their relationship with one another, conservation is the protection and/or management of such resources," he explained.
Baffa added that biodiversity also had to do with the degree of variation of life forms within a given specie, ecosystem or an entire planet.
He said that it was also a measure of the health of ecosystems.
''Environmental sustainability is one of eight Millennium Development Goals (MDGs) declared in the year 2000.
''Nigeria has taken lots of initiatives to achieve all the eight goals, but for  goal number seven (ensuring environmental sustainability), the rate of implementation has been slow, especially with respect to reversing the loss of environmental resources; ensuring sustainable access to safe drinking water for all, and reducing biodiversity loss,'' he said.
Baffa said that challenges to achieving the goal included population growth, high incidence of poverty and policy inconsistency.
The official said that complementarity should be encouraged for environmental sustainability and economic empowerment.
''The establishment of CEBCEM should, therefore, be seen as one major contribution of the University of Lagos toward protecting the planet,'' he said.
He said that researchers at CEBCEM would have opportunities to make global impacts by proposing local solutions to challenges of biodiversity conservation.
He called for solutions to "wicked water" problems, and urged increase in the resilience of people and ecosystem.
The Vice Chancellor of the institution, Prof. Oluwatoyin Ogundipe, told NAN on the sidelines of the inauguration that the centre was aimed at mitigating critical threats to local, regional and global biological, physical and cultural diversity by advancing scientific research in diverse ecosystem.
Ogundipe said that the centre had the goal of strengthening application of science to conservation practice and public policy formulation, among others.
"Biodiversity is about our life; it is about our environment; it is about us.
"It is about how we can make maximum use of our environment.
"When you talk about environment, you talk about plants and animals and, of course, our usage.
"One of our main goals is achievement of demand-driven research to help our community and nation as a whole on food security as well as lead us to see the potential of our environment," he said.
Ogundipe said that TETfund had offered the institution research grant on allergy.
According to him, it is no longer new that sometimes people react to certain pollen grains in the atmosphere.
He said that the university had already begun a research on the issue.
In his good will message, the Dean, School of Postgraduate of the university, Prof. Solomon Akingboye, said that the inauguration was a step in the right direction.
Akingboye said that the centre would assist in the production of quality PhD holders and thesis.
He remarked that poverty alleviation was key to environmental sustainability.
By Chinyere Nwachukwu