Vice-Chancellor, University of Calabar, Prof. Florence Obi, on Monday, November 29, 2021 in Calabar promised to forge robust partnership with the British High Commission to harness Cross River's rich forest potentialities..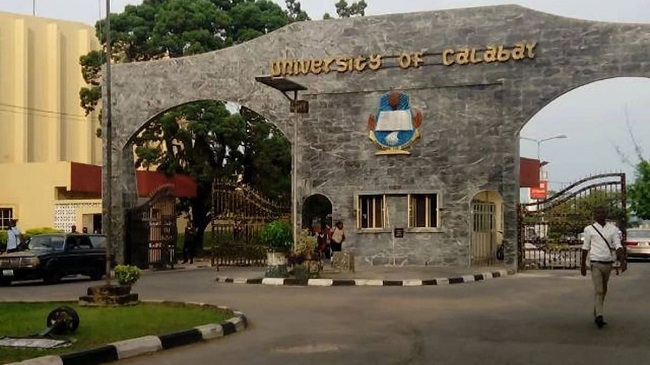 Obi gave the assurance when a team from the British High Commission led by the Deputy Commissioner, Mrs Gill Atkinson, paid her a courtesy visit.
She expressed hope that the partnership would provide more opportunities for collaboration with employees of the Forestry Division of the institution and with other relevant stakeholders.
According to her, the collaboration will attract proficient input from the academia and result in better focus and sponsorship as well as create more environmental awareness.
The vice-chancellor stated that the deep awareness of the potentialities of the environment would check the menace of indiscriminate logging and other anti-climate activities.
Earlier, Atkinson noted that Cross River is a border community blessed with rich vegetation and forest reserves.
She described the state's Wildlife Park in Boki Local Government Area as an "amazing sight'', after a visit to the place where she highlighted the benefits derivable from there.
Also, Mr Sean Melbourne, Head, Climate Change and Energy, West Africa, acknowledged that Cross River has the oldest rainforest in the world and solicited for a renewed collaboration for sustainable livelihood for the future.
Melbourne called for the formulation of academic programmes centred on rainforest protection to enhance increased learning on the subject at the state and grassroots levels.
He said that at the end of the assessment tour, ideas would be concretised on how to invest in the environment to mitigate the effects of climate change.
Also speaking, Dr Raphael Offiong, Head, Department of Urban and Regional Planning and Coordinator, University of Calabar Carbon Innovation Centre, said the centre was working toward a climate network in Nigeria, Africa and the rest of the world.
Offiong said the Carbon centre should be upgraded into a "Centre of Excellence'' within the university to collaborate with several faculties and institutes in carbon innovations and climate change issues.
By George Odok