Bonobos, orangutans, chimpanzees and gorillas are facing extinction. The Rainforest Rescue's Great Ape Project is calling on UNESCO to recognise man's closest relatives as a Living World Heritage before it's too late.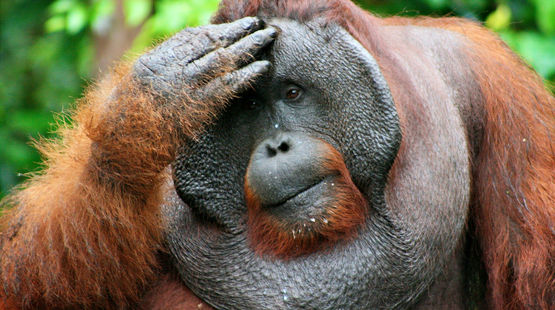 The Great Ape Project campaign, a project of Rainforest Rescue, is calling on the United Nations Educational, Scientific and Cultural Organisation (UNESCO) to officially recognise orangutans, bonobos, chimpanzees and gorillas as a Living World Heritage.
According to Reinhard Behrend of Rainforest Rescue, the move is more urgent than ever. "The initiators emphasise that we could wipe the great apes out in as little as 10 years, as we already have done with other primate species and are currently doing with thousands of other species in a wave of extinction unparalleled in the history of our planet," he says, adding:
"We share millions of years of evolutionary history with orangutans, chimpanzees, bonobos and gorillas. Yet our common path could be coming to an end: the great apes face extinction if we don't stop destroying their habitat."
Scientists say one of the main drivers of extinction and the impending disappearance of great apes is the clearing of tropical forests.
Behrend notes: "Orangutans, bonobos, chimpanzees and gorillas belong to the hominid family – as do humans. We not only share common ancestors, but also a variety of cognitive skills.
"UNESCO does not currently recognise living beings as World Heritage. However, the Great Ape Project argues that there is no greater or more beautiful heritage than nature itself and its inhabitants and is therefore calling on the organisation to adopt the Living World Heritage concept.
"The initiative has already gained considerable traction among scientists, academics, writers and organisations in Spain. The aim of the broad alliance is to raise awareness of the dramatic extinction of species and to ensure that the great apes are granted fundamental rights."