The 2019 United Nations Environment Assembly (UNEA), which is the fourth in the series, will zero in on the twin themes of innovative solutions for environmental challenges and sustainable consumption and production, the United Nations Environment Programme (UNEP), organiser of the event, has said. The body says the global forum will inspire nations, private sector players and individuals to #SolveDifferent and take a critical look at their consumption and production patterns.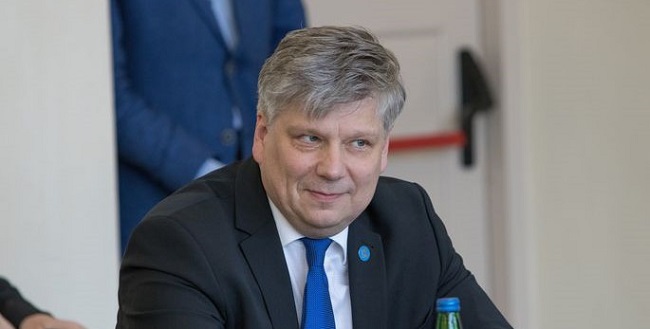 The UNEA-4 holds from March 11 to 15, 2019 in Nairobi, Kenya. Described as the world's highest-level environmental forum, it will be attended by Heads of State, environment ministers, CEOs of multinational companies, NGOs, environmental activists, and more, to discuss and make global commitments to environmental protection.
"For all the progress inspired by the Global Goals, one barrier impedes them all: the choices we make in our everyday lives continue to fuel consumption and production habits that are increasingly extending beyond the limits of our planet," Siim Kiisler, President of the 2019 UN Environment Assembly.
Sustainable consumption and production address the life cycle of economic activities: the extraction of resources, their processing into materials and products, and the subsequent use and discarding of those products. They can also be broken down into specific economic activities in order to do more and better with less and identify priorities according to their environmental impacts and resource demands.
Urging participants to "Think Beyond, Live Within", Member States at the Assembly will call for bold resolutions to stimulate sustainable consumption and production patterns across the world, through: Policy interventions; Environmentally sound technologies; Sustainable financing schemes; Education, research and development; Sharing of best practices; Capacity-building and awareness-raising; and, Private and public partnerships.
"We have grown at the expense of our planet. To guarantee a sustainable future, we all need to work together to transform our patterns of consumption and production," Joyce Msuya, Acting Head of UN Environment said. "The 2019 UN Environment Assembly will provide a platform for game-changing innovations and ensure that we have a roadmap for these bold ideas to flourish."
The Assembly will further see the launch of the sixth Global Environmental Outlook, UN Environment's flagship report that provides a periodic review of the status of the three major economic and social systems, namely energy, food and waste systems. The GEO report outlines not only areas of most concern but also sheds light on the options that policymakers must achieve environmental progress.
The launch of the report will be the catalyser for science-based discussions on the environmental state and trends at the global, regional and local level. Scientists and government representatives will put forward assessments and expectations of environmental policy efforts, painting a clearer picture of the necessary transformation to our industry, agriculture, buildings, transport and energy sectors.