UN Environment chief Erik Solheim effectively left his role on Thursday, November 22, 2018 after an audit questioning his huge travel expenses triggered an outcry, UN officials said.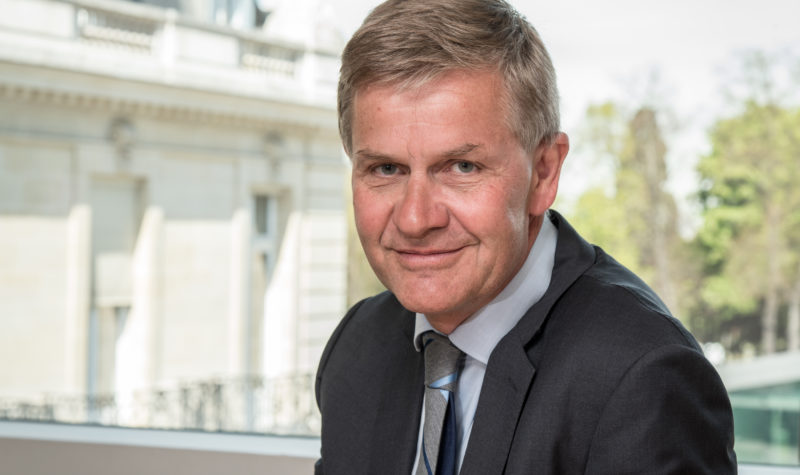 The former environment minister of Norway had been at the helm of the Nairobi-based UN Environment Programme (UNEP) since June 2016.
A UN audit found that Solheim had spent nearly $500,000 on travel and that he claimed unjustified expenses at a time when the world body is struggling with shrinking budgets.
His globe-trotting raised accusations that he showed little regard for the environment and efforts to reduce carbon emissions generated by air travel.
Solheim said in a statement that he had received the final report of the audit of his travel expenses on Saturday and that "after deep reflection" had decided to step down.
"As I have maintained throughout this process – I have been and remain – committed to doing what I believe to be in the best interest of UN Environment and the mission we are here to achieve," he said.
UN spokesman Stephane Dujarric confirmed that Secretary-General Antonio Guterres had accepted his resignation which was submitted on Tuesday, November 20.
Dujarric said Solheim had been "a leading voice in drawing the world's attention to critical environmental challenges" but he did not specify that the audit findings had led to his resignation.
"The secretary-general is pleased to see that UNEP is committed to implementing the recommendations that are found in the OIOS report on the travel office," he said.
The UN's Office of Internal Oversight Services had questioned the need for such extensive travel by Solheim.
Solheim's resignation comes ahead of crucial talks opening in Poland on Dec 2 on implementing the Paris climate deal.
UNEP deputy director, Joyce Msuya of Tanzania, has temporarily replaced Solheim while Guterres begins a search for a new environment chief.
Courtesy: The Straits Times