An Environmentalist, Mr Gafar Odubote, has said that desertification, if not controlled, can negatively impact Nigeria's food security.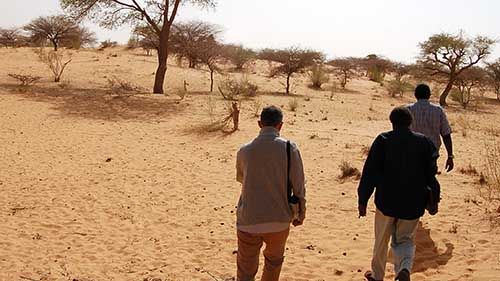 Odubote, the Public Relations Manager of Let's Do It Nigeria, made this known in an interview with the News Agency of Nigeria (NAN) in Lagos on Friday, July 13, 2018.
The expert said the impact of desertification was multifaceted but bordered more on the nation's food security status.
"Desertification affects our ecosystem; from plants, animals and even humans. It will plague food security and result into famine if not checked,'' he said.
Odubote also attributed other causes of the growing desertification in the country to deforestation and drought.
"Desertification is an offshoot of deforestation, which is most times human-induced with incessant felling of trees without replanting.
"Deforestation and incessant burning of bushes impact our environment negatively and leads to desertification.
"The issue of drought is also closely linked to the encroachment of desertification on the environment.
"The government must also come up with adequate irrigation system to help fight the spread of desertification,'' Odubote said.
He appealed to the government to engage stakeholders and come up with strategies to curtail further encroachment of desertification.
"The government needs to come up with a plan and engage stakeholders across the country and mostly in the affected Northern region.
"The government must come up with a legal framework that advocates planting of trees across the country to curtail the spread of desertification.
"The legal framework is very important. If there is no legal framework, deforestation will gradually lead to a full-blown desertification encroachment in Nigeria.
"This legal framework must also be enforced to curtail the spread of desertification,'' he said.
By Mercy Okhiade