The United Nations and humanitarian partners said they were ramping up aid efforts for more than one million people in Chad impacted by flooding, a UN spokesman said on Tuesday, October 18, 2022.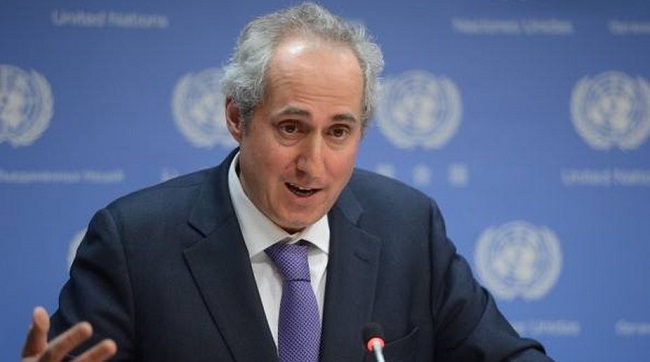 "The southern part of the country was hit the hardest. But the flooding also struck some eastern provinces such as in Sila, causing rivers to overflow," said Stephane Dujarric, the chief spokesman for UN Secretary-General Antonio Guterres.
Dujarric said the flooding had hit 18 out of 23 provinces of the Sahel country. Dujarric added that the rising waters completely submerged neighborhoods in the capital, N'Djamena, forcing people to flee their homes.
According to the spokesman, some 465,000 hectares of agricultural land were destroyed, further aggravating the country's critical food insecurity situation.
"We and our humanitarian partners, in support of the government, have delivered food, medicine, tents, mosquito nets, solar lamps and other items to about 200,000 people," he said.
"We are ramping up efforts to mobilise resources to reach more people."
The spokesman said heavy rains started in early July and quickly overwhelmed drainage, channels and ponds.
He said that the humanitarian community and the Chadian government's joint flood response plan sought nearly 70 million U.S. dollars to reach 800,000 people, but it was only 25 per cent funded.
In September, 5 million dollars were allotted from the UN Central Emergency Response Fund to respond to the floods, said Dujarric, adding that the 2022 humanitarian response plan for Chad was only 38 per cent funded.