Facing alarming biodiversity loss that is threatening the survival of humanity, the international community should take bold action to promote harmony between humans and nature, senior UN officials said on Monday, October 11, 2021.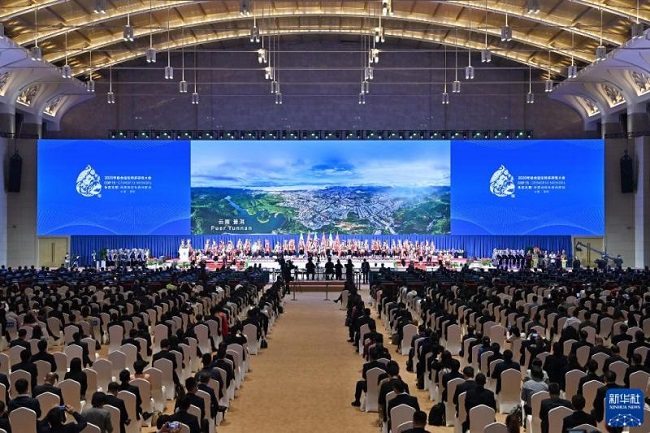 Inger Andersen, UN under-secretary-general and executive director of the UN Environment Programme (UNEP), said this in her opening speech at a biodiversity meeting held in China.
"The costs of our suicidal war against nature are growing at an alarming rate,'' she said.
The 15th meeting of the Conference of the Parties to the UN Convention on Biological Diversity, known as COP15, kicked off on Monday in Kunming, the capital of southwest China's Yunnan Province.
The first part of the meeting will last until Friday, with parallel activities featuring forums on topics including climate change and ecological conservation.
The second part of the meeting, which is expected to be held in 2022, will review and make a decision on the post-2020 global biodiversity framework, a blueprint for biodiversity conservation for the next decade.
"We need to take clear actions to deliver this framework,'' Anderson said in her video address, calling for "global cooperation in this regard, especially financial and technology support for developing countries to deliver their international ambitions.''
For her part, Elizabeth Maruma Mrema, executive secretary of the Convention on Biological Diversity, called on world leaders in her opening address to translate their commitments into "policies, actions and results,"'' while pursuing a bold, inclusive and ambitious global biodiversity framework.
She highlighted China's achievements in and contributions to global biodiversity agendas.
"China's work over the last several decades represents our model of transformation, from actions to reduce pollution, restore degraded lands, conserve species and ecosystems, and to tackle poverty and pursue broader human development goals,'' Mrema said.
"I would like to express my admiration for the actions that China has taken to protect and restore biodiversity,'' she added.
Yasmine Fouad, the environment minister for Egypt, which hosted the COP14 presidency, underpinned the need for international cooperation in reversing biodiversity loss in her opening speech.
"We need more solidarity and multilateralism to do more things,'' she said.