The UN Institute for Training and Research (UNITAR) and the Norwegian Embassy in Nigeria have identified the challenges of plastic pollution on the economy, sea navigation, aquatic and human lives.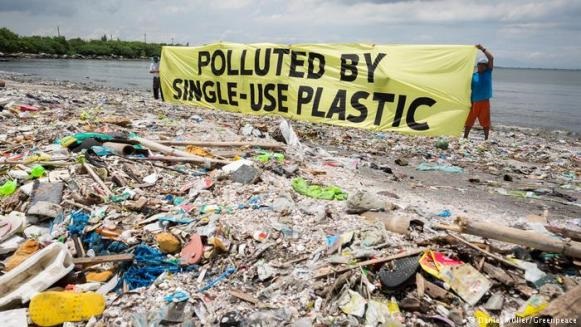 Representatives of the organisations spoke differently on Wednesday at the opening ceremony of a two-day Follow-up Regional Conference on Marine Safety and Fisheries Protection, held in Lagos.
UNITAR's Head and Representative in Nigeria, Dr Larry Boms, said that plastic pollution had exacerbated the situation in West, Central and Southern African region.
"Frequent transport of oil through the sea and opportunity for fisheries activities in West, Central and South African region portend advantage for rapid economic development.
"While these activities constitute great economic assets, however, their impacts on the environment can be detrimental if not well managed.
"The challenge of plastic pollution has exacerbated the situation in the region, considering its impact on economy, aquatic lives, sea navigation and human lives,'' he said.
Boms, who commended the Norwegian Embassy for its support for UNITAR's activities in Nigeria, said that the conference was a follow-up to the maiden one in 2017.
He said that this year's conference was organised to enable participants discuss emerging issues with special attention on plastic pollution.
According to him, UNITAR has continued to collaborate with partners in the implementation of its programmes and activities in fostering the achievement of sustainable development.
The Norwegian Embassy's Deputy Head of Mission, Mrs Ingrid Skjolaas, said that marine litter and microplastic pollution had become one of the fastest growing environmental concerns that needed urgent attention.
According to her, Norway has relied on and utilised her marine resources and oceans for centuries.
Skjolaas said that few countries currently had sufficient resources for combating oil spills and other incidents of pollution
independently.
"Marine litter and microplastic pollution is one of the fastest growing environmental concerns of our time, urgently requiring a global solution.
"For countries to improve national capacity regarding marine safety and fisherie1s protection, strengthening cooperation at the national level and at the regional level is key.
"Today, more than three billion people rely on marine resources for their livelihood. We have a shared interest in keeping our oceans clean, healthy and productive. Our future depends on that," she said.
By Victor Asije