The United Nations Educational, Scientific and Cultural Organisation (UNESCO) is holistically addressing the biosphere reserve and the world heritage importance of the Lake Chad Basin (LCB), an official has said.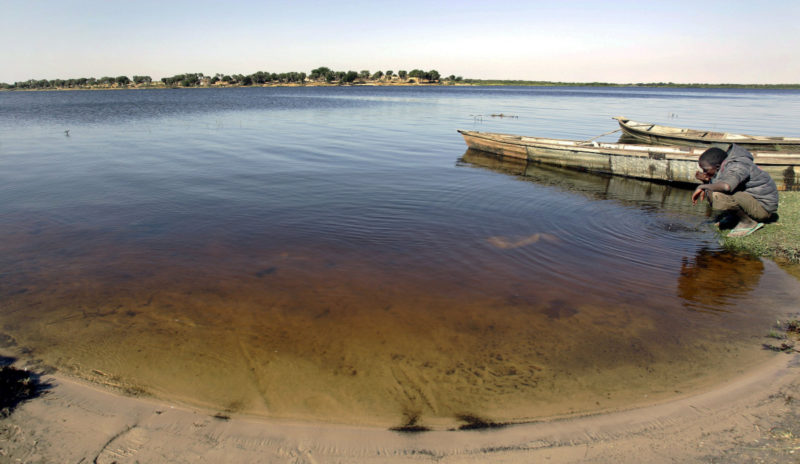 Mr Simone Grego, Regional Advisor Sciences at UNESCO, made the statement on Thursday, February 15, 2018 on the sideline of the National Consultation Workshop on  BIOPALT project.
The workshop was sponsored by UNESCO in collaboration with Lake Chad Basin Commission (LCBC) in Abuja.
Biosphere and Heritage of Lake Chad (BIOPALT) is a project targeted at promoting peace in the LCB through the sustainable management of its natural resources.
"UNESCO is addressing the issue of Lake Chad shrinking, issues relating to livelihood and security and is proposing this multidisciplinary project in which natural resources are used as a tool for cooperation rather than conflict.
"The BIOPALT project is planning to address the issue of trans-boundary resources shared by countries around the lake in a consultative, participatory way.
"The flagships of the project are on the biosphere reserves and the World Heritage Listing of the lake relating to science and culture," Grego said.
He decried the shrinking of LCB over the decades as a result of climate change.
"One of the challenges about Lake Chad is that it shrank for the past 30 years with the surface which went from 25,000 square kilometres in the 1960s to 2,500 square kilometres in 2000.
"It then increased again to 5,000 square kilometres.
''This indicates that there is variability of rainfall which is made more extreme by climate change.
"There is a natural component, human component flowing into the lake, so it is a very complex problem," he said.
Grego added that UNESCO was working toward developing a trans-boundary heritage site around Lake Chad.
He said that the organisation was always ready to assist any government according to their national issues and  help draft policies on such challenges.
The regional advisor said Nigeria understood the challenge of the LCB because it was its `major hotspot' for security, environmental degradation and migration.
President Muhammadu Buhari and UNESCO's former Director-General, Ms Irina Bokova in August 2016 held discussions on the restoration of the Lake Chad Basin.
The discussions were on issues of mutual interest toward attaining the Sustainable Development Goals  by 2030 and to reflect on the future of the lake.
Buhari had solicited UNESCO's assistance to organise an international conference to reflect on the future of the lake and support the preservation of the surrounding environment.
Buhari in 2017 approved the hosting of a conference in Abuja from Feb. 26 to Feb. 28 with focus on creating global awareness on the socio-economic and environmental challenges arising from the shrinking of the lake.
By Ijeoma Ndubisi