Responding to recent media reports that Boris Johnson has ordered a review into the UK's funding of fossil fuels overseas, Global Witness, a not-for-profit, is calling on the UK government to unequivocally announce such a ban, with no loopholes or exceptions.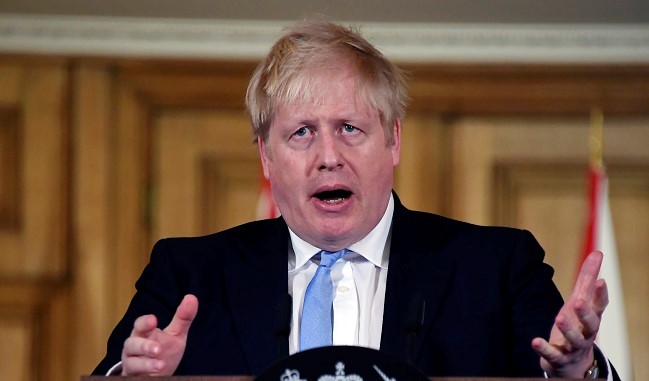 "This ban should explicitly rule out any support for fossil gas projects – which though portrayed as a 'cleaner' fuel by the oil and gas industry is as much a fossil fuel as either coal and oil, and since 2016 responsible for more than half of the increase in global greenhouse gas emissions," said Global Witness, which works to break the links between natural resource exploitation, conflict, poverty, corruption, and human rights abuses worldwide.
Media reports also suggest the move was prompted by the Prime Ministers' anger at a decision by UK Export Finance – the UK's export credit agency – to support a huge gas project in Mozambique, to the tune of £900 million. Global Witness believes any review into UK's support for fossil fuels must also include "this hugely damaging project, which alone stands to undermine any future ban".
Adam McGibbon, Senior Climate Campaigner at Global Witness, said: "The government seem to have finally woken up to what we have been saying for years – that claiming to be climate leaders, whilst funding fossil fuels overseas is nothing but climate hypocrisy. The devil really is now in the detail and we need both rapid and watertight action, to prevent further projects slipping through the net and to make sure not a single British penny goes to any projects involving climate-wrecking fossil fuels.
"The recent decision to support a hugely damaging fossil gas project in Mozambique will have disastrous consequences for both the climate and the local population in Mozambique. It's not too late to stop this project going ahead and if the PM really is as angry as its been suggested, he should reverse this decision alongside a wholesale ban on funding fossil fuels overseas."
Global Witness, alongside other NGOs and concerned individuals, have been campaigning for years to end the UK's support for fossil fuels overseas. Last month, the organisation said it revealed that, in the year 2019-2020, UK Export Finance provided over £750 million worth of financial support for fossil fuels overseas.
"In the same month we also exposed how 97 per cent of energy related hospitality accepted by UKEF staff came from fossil fuel companies, underlining the close ties UKEF has with the fossil fuel industry.
"And in March this year we lodged the world's first complaint of its kind to the OECD, against UK Export Finance, arguing their support for fossil fuels breaches OECD's guidelines for multinational enterprises by failing to take the climate crisis into account," the group disclosed.