"Now that we have a law in place, drought and diseases will become history as we will be able to apply modern technology backed by research for better yields," this is the kind of excitement Joseph Katushabe, a farmer in Ibanda district in western Uganda, expressed upon hearing that Parliament passed the National Biotechnology and Biosafety (NBB) Bill, 2012.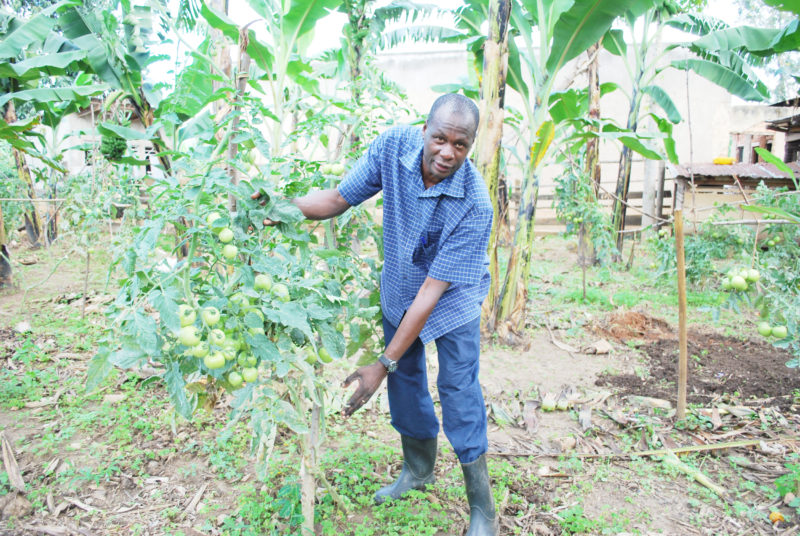 The controversial Bill, which was passed at the beginning of October 2017, has been on and off the shelves since 2012, leaving both politicians and scientists divided.
Among the clauses that were controversial included transporting of genetically modified organisms (GMOs) for export or import without the approval of a competent authority will become criminal in Uganda.
Defaulters risked paying a fine of 2.4 million Uganda shillings or be jailed for five years.
Katushabe, other farmers and scientists will be able to use technology in farming, after the Bill that is now awaiting the President Yoweri Museveni's signature to become law without any legal fear.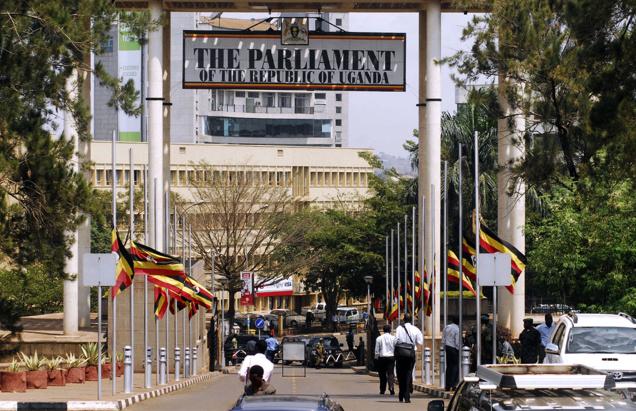 If the president signs it into law, it will consolidate all regulatory frameworks that facilitate the safe development and application of biotechnology by establishing a competent authority, designating a national focal point, a national biosafety committee, institutional biosafety committees and also providing mechanisms to regulate research and the general release of GMOs.
Biotechnology is a technique that uses living organisms or substances from living organisms to have or modify a product, improve plants, animal breeds or micro-organisms for specific purposes. Biosafety means safe development, transfer, application and utilisation of biotechnology and its products.
While presenting the report of science and technology committee that studied the bill, the chairperson, Kafeero Ssekitoleko, said Uganda has no specific law regulating the development and use of modern biotechnology, it had, on the other hand, ratified a number of international treaties, such as the Convention on Biological Diversity (CBD) in 1993 and the Cartagena Protocol Biosafety of 2001.
"Our scientists are working for Uganda to own its patents and technology so that we are not obliged to foreigners," Sekitoleko said.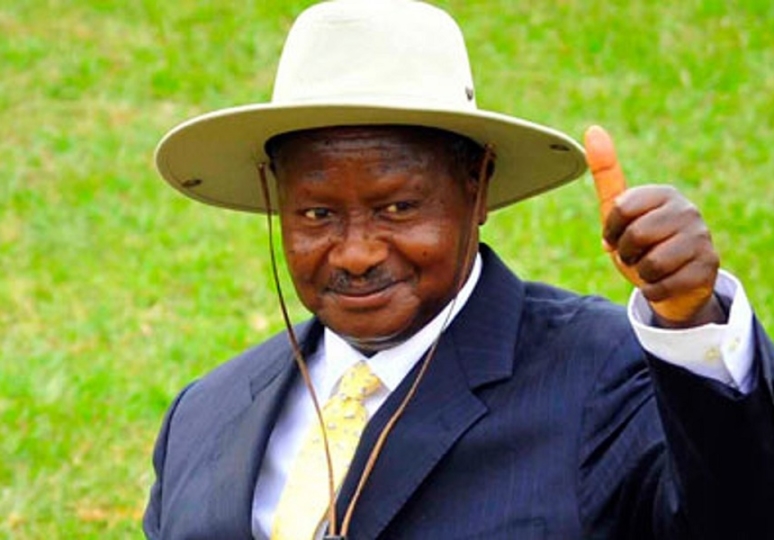 The Bill gave a green light to the Uganda National Council for Science and Technology (UNSCT) as the competent authority for biotechnology and biosafety that will approve the development, testing and use of GMOs.
Dr. Peter Ndemere, also Executive Secretary of UNCST, said biotechnology is very critical with many exciting products being developed especially in agriculture in trying to address food security, climate change and nutritional needs.
Dr. Ndemere also said GMOs have been used in Uganda for many years by several industries to process wine and beer, cheese and yoghurt, bread, extraction of cobalt and welcome it a positive thing to enhance food security and fight crop diseases and pests.
"With law in place, our food insecurity worries and climate change challenges are solved. We are proud that the policy that started in 2008 transformed into a Bill in 2012 is finally becoming a law," he said.
The UNSCT will work alongside the Ministry for Water and Environment which will act as the national focal point for the purposes of the Cartagena Protocol, the registrar of biotechnology and biosafety and institutional biosafety committees.
The advocates of the Bill note that GMOs have the potential to boost food, fuel and fiber production, which will accelerate economic growth and foreign exchange earnings, like in South Africa and Burkina Faso.
Dr. Barbara Zawedde Mugwanga, the co-coordinator of the Uganda Biosciences Information Centre said the passing of the Bill means that the country can regulate what is coming in.
"We can now also choose what we want to use in modern biotechnology in agriculture, medicine, environment management and medicine," she said.
Dr. Godfrey Asea, the director of National Crops Resources Research Institute, Namulonge in Wakiso district, congratulated Parliament for passing the Bill.
"I am happy that we have a legal framework to conduct research outside the institutes," he said.
The Bill was passed a few after the Agri-Biotechnology and Biosafety Communications (ABBC) (2017 Africa Symposium) held in Uganda recently.
The symposium that was organised by a consortium of partners led by the Africa Biosafety Network of Expertise in partnership with UNCST, Uganda Biosciences Information Center (UBIC), and the International Service for the acquisition of Agri-biotech Applications (ISAAA) and the Programme for Biosafety Systems (PBS) had called upon parliament to pass it to give a better working environment to scientists.
Dr. Margaret Karembu, the director ISAAA, said agriculture continues to remain the backbone of many African economies which is facing several constraints including climate change, pests and diseases.
"Adoption of new technologies like genetically engineered crops will offer an opportunity for advancement an addressing these challenges," she said
Dr. ELlioda Tumwesigye, minister of science, technology and innovation, said  Uganda boasts of having the best research scientists on the continent especially in the areas of agriculture in general and biotechnology in particular.
He further noted that the Government of Uganda is aware of this fact hence continues to create enabling environment for scientist and innovators to excel in order to have a vibrant technology and science driven society.
Prof. Yaye Gassama, the former Minister and Vice-chair Senegal Academy of Science, said biotech has set deep roots in lives of people, causing new paradigms.
"We need to capture this favorable momentum to communicate the benefits of biotech," she noted.
Christopher Kibazanga, the state minister of agriculture, said  the sector plays a central role in in economic growth, development and poverty alleviation in Uganda which is key to why 'Vision 2040' and the National Development Plan.
Kibazanga stated that the majority of the Ugandan population depends directly or indirectly on agriculture which has a huge potential to transform Uganda's economy.
Describing the country's biotech research capacity, the minister said institutions like National Agricultural Research Organisation (NARO) and Makerere University among others are producing important novel technologies to improve farm productivity.
He said such technologies should be promoted adding that ignoring such research and innovations would mean nullifying the efforts of the country's scientists.
Citing some of the ag-biotech research on-going in the country especially on key food security crops such as cassava, banana and maize, Kibazanga said there was evidence from research conducted by NARO showing that modern biotechnology can be used to address some of the most difficult constraints in crop and animal agriculture.
By Hope Mafaranga