America's first offshore wind farm has commenced commercial operations and is now sending electricity to New England's grid, it was announced on Monday, December 12 2016.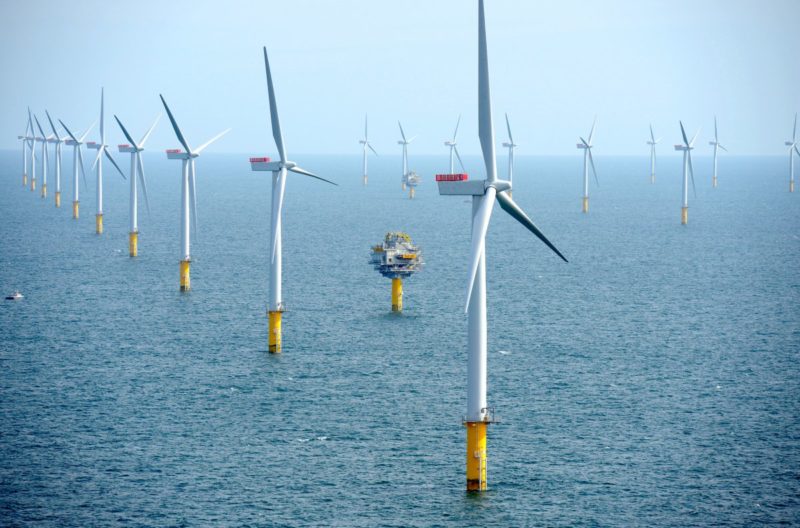 The Block Island Wind Farm is located off the cost of Rhode Island and is a 30 megawatt, five turbine installation. A submarine transmission cable system is linking the energy produced by the wind farm to the grid, offshore developer Deepwater Wind said on Monday.
"Rhode Island is proud to be home to the nation's first offshore wind farm – and I'm proud to be the only governor in America who can say we have steel in the water and blades spinning over the ocean," Gina M. Raimondo, governor of Rhode Island, said in a news release on Monday.
"As the Ocean State, we're motivated by our shared belief that we need to produce and consume cleaner, more sustainable energy and leave our kids a healthier planet – but also by this tremendous economic opportunity," she added.
Over 300 local workers were involved in the development, construction and commission of the Block Island Wind Farm, Deepwater said.
According to the U.S. Department of Energy's Office of Energy Efficiency and Renewable Energy, "offshore wind resources are abundant, stronger, and blow more consistently than land-based wind resources."
While offshore wind is new to America, it is well established in Europe. According to WindEurope, the first six months of 2016 saw 114 commercial offshore wind turbines fully grid connected.
Back in the U.S., there was optimism regarding the offshore turbines now producing energy.
"This is a historic milestone for reducing our nation's dependence on fossil fuels, and I couldn't be more thrilled that it's happening here in the Ocean State," U.S. Senator Sheldon Whitehouse said.
"Congratulations to all of the many partners whose years of diligent planning and outreach have put Rhode Island at the forefront of clean energy innovation and positioned our offshore wind industry for growth."