The Trump-Hills brand is one of the leading real estate developers that are focused on building affordable homes for low income earners in Nigeria. In this exclusive interview with Etta Michael Bisong, the Chief Executive Officer (CEO) of the organisation, Timothy Ede-Abel, shed light on the state of housing development and what Trump-Hills is doing to bridge the deficit across the country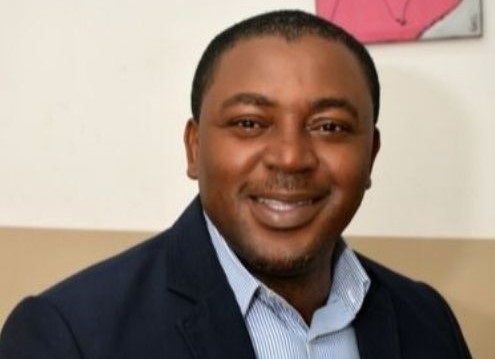 Background
Trump-Hill is a true life story of how I started from nowhere and got to where I am today, it is my experience of how to end ignorance in society.
Our business in real estate revealed to us that a lot of beautiful ideas are left untapped because of many people's thinking about money and the quest to use it to fulfil their dreams.
In order to address this challenge, we came-up with the idea to learn, apply and teach people how to become financially successful without depending on the banks, government or other rich individuals for support.
The vision is to help these people apply the knowledge they have gathered and teach others how to enhance their financial status.
Real estate development
Real estate development is one of the most important sectors that can improve government revenue if given the proper attention. Look at our population and its geometric increase; you will see that the real estate sector has the potentials to compete with the oil and gas industry if provided equal consideration and reality checks.
People would have been living comfortably and money generated through the collection of monthly rent if the government had channelled the right investment into housing development.
Sadly, however, this sector has faced neglect for so many decades and this has enormously affected genuine growth in real estate development across Nigeria.
Nevertheless, I am grateful that the present administration is changing the sectoral outlook by championing the review process of the National Housing Funds (NHF) to expand citizens' inclusion into the scheme.
The housing sector can recover and record huge achievements in 10 years if there is continuity in government policies.
Our focus in the real estate venture is to help ordinary people correct their impression about homeownership and enable them to own their houses. One of our biggest problems in real estate development is the land to build these houses. Another one worthy of note is the cost of building which is very expensive beyond the reach of an average income earner.
There is massive corruption in the sector with all sorts of compromise and corner-cutting. I have to pay additional two million (2 m) Naira to someone who patiently watched me build my personal house from beginning to finish before appearing with another title to claim ownership of the land.
Later in 2014, I lost N47 million to another fraudster in my first real estate investment, and it took five years for me to come back.
So, despite the vast potentials in the sector and its ability to transform socio-economic wellbeing, the truth is that we must first work together to eliminate the aforementioned experiences, which was why I establish Trump-Hills to deal with.
Future of real estate investment
I subtly mentioned this earlier, but the truth is that innocent people will continue to suffer, and the sector remain under develop if concerted efforts are not made to check impunity and corruption in the system. These checks must assess every level of engagement including community leaders, local agents and public officials to ensure transparency.
So many cases in court today are complicated land cases with several interferences that prolong the ruling period.
Many land victims whose stories I have heard complained that the law doesn't favour them because most of these interferences are usually from custodians of the law and this discourages investment in real estate business.
We have created and shared so many informative materials to help investors identify these pitfalls and how to avoid them.
Government must support these efforts by reviewing the various policies regulating land ownership to effectively tackle these challenges and attract unimaginable investment into the sector.
Tackling mortgage challenges
I brought in many years of my personal life experiences into this sector, and it is what I am using to curb the setbacks in here.
My plan is to acquire genuine landed properties in locations with minimal cost and collaborate with various stakeholders to ensure decent and affordable housing for low income earners.
Of course, we would have done a proper quantity survey report that gives the exact cost implications for any type of housing development, and then we go on to approach the banks for facilities that can be spread over a period of 10 to 15 years.
The reason is that for most of these target audiences, they would have taken a loan or more from the banks, thereby shrinking their monthly take home package. And by the Nigerian Labour Law, no employee is expected to pay more than one-third of his or her salary as loan deductions monthly.
But with a 10 to 15 years spread in repayments, most of these employees can adapt and conveniently pay. By the way, when they are no longer made to pay monthly, quarterly or yearly rent, it gives them enough resources to take care of their mortgage loans.
As a result, we can use the monies granted as loans by the banks to build befitting houses for them, and then we can also approach the government, precisely the Ministry of Works and Housing to come to our aid in terms of development of infrastructures while we pay at a minimal at government subsidised rates.
Furthermore, we can also easily access funds from commercial and mortgage banks if government in the different states where these lands are acquired can understand our intentions and grant us Certificate of Occupancy.
With all of these properly checkmated, I can assure you that the rate at which real estate would develop in our great country will be so spontaneous and sporadic to the benefits of both the citizens and the government.
Thankfully today, I guess as I was thinking, the government and some of its experts were thinking alike and to the glory of God, the FMBN recently reviewed that policy and it is so good now that the ordinary man can take advantage.
In fact, it runs exactly as I had thought and dreamt in the past. So as we speak, we are currently doing some partnership with the FMBN through one of its SPVs, and we hope that this will go a long way to alleviate the challenges perceived.
Benefits of Trump-Hills's scheme
You know that when I talked about our partnership with the FMBN earlier, I mentioned something about the availability of loans.
Globally, an individual must provide collateral before he or she is qualified for a loan facility. So for us to access the loans for our subscribers, we are using our landed properties to do so.
But we don't just want to go and give our lands and expect that we would come back and just start sharing houses to people, we need to see people with intentions and commitments. And what differentiates a man with intentions and commitment is his ability to stake equity.
Now, if we want to go by the actual cost of the land, we probably might also not be encouraging the ordinary man to invest.
So, what do we do to enable them to have that equity contribution as their stake? The best we could think of is to give a reduction on our properties and that was how we came about the 30 and 40% discounts. With the discounts provided, it automatically qualifies you to benefit from the mortgage loan.
Once that is paid to us, we will help the subscriber to start the process of accessing the loan facility, build the house and hand it over to the mortgage firm in charge of the loan disbursement who goes further to hand it over directly to the beneficiary of the loan with a repayment plan spread over a period of between 10 and 35 years.
The good thing about this plan is that, someone who cannot afford to pay off later can request a sale of the property and a refund after necessary deductions are made can be granted. At this rate, it is obviously a win-win for both parties.
Solving the issue of affordable mass housing
This is as simple as what I had mentioned earlier. The government should get more developers into the scheme and bridge the gap between them, building materials manufactures as well as dealers.
More effectively, there are local manufacturers that can be assembled and supported to craft, construct and manufacture these materials for the common man to access at a lesser price instead of importing everything that we need.
We are working with our local manufacturers for items such as iron, wood, cement and manpower as this will go a long way to reduce cost, enhance efficiency and ensure effectiveness in the provision of low income housing in the country.