Nigeria, a country endowed with abundant natural resources and a rich cultural heritage, faces the challenge of maintaining a clean and healthy environment.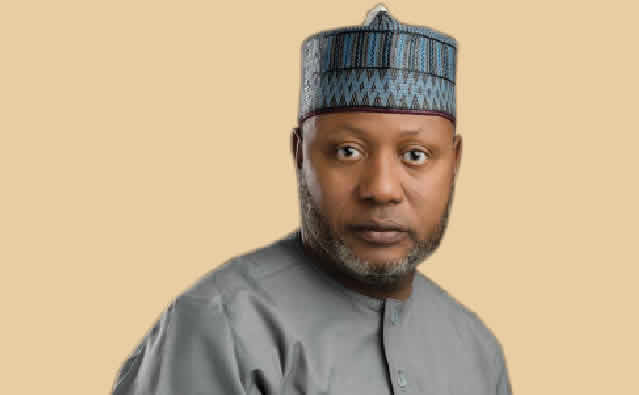 The closest Nigeria has come to institutionalising environmental cleanness was during the Gen. Muhammadu Buhari-Tunde Idiagbon military government of 1983-1984.
Then, it was not only compulsory to observe a "clean up exercise" at on the last Saturday of every month, it was also an offence to be found roaming the street while the exercise was going on.
Following the demise of the regime, subsequent ones, including civilian governments, tried their best to enshrine the culture of environmental cleanliness in the country, though with different levels of success.
The effect of this is an increasing habit of open defecation, indiscriminate dumping of refuse, and inability to clean drainage, among other forms of reckless behaviour towards the environment.
Experts posit that lack of proper sanitation practices has led to an increase in pollution, the spread of diseases, and a decline in the quality of life for millions of Nigerians.
According to the World Health Organisation (WHO), in 2019, only 27 per cent of Nigeria's population had access to basic sanitation services, while 23 per cent practiced open defecation.
Also, UNICEF reported that approximately 124,000 Nigerian children under the age of five die annually due to diarrhea, primarily caused by poor sanitation, unsafe water and inadequate hygiene.
These statistics indicate a dire need for improved sanitation in the country.
In a bid to curb this, some concerned Nigerians have called for concerted efforts to restore regard for the environment as a means improving the health of Nigerians and care for the environment.
Mr Olamide Oni, a banker and a member of the Unit Hike, an Abuja-based environment advocacy group, said a clean environment would engender healthier citizens and reduce the spread of diseases, such as cholera, typhoid, and diarrhea.
According to him healthier population will result in increased productivity, reduced healthcare costs, and improved overall well-being.
Oni said that proper waste management and sanitation practices would contribute to the preservation of the country's natural resources, such as clean water sources and arable land.
"This, in turn, will support sustainable development, conservation of Nigeria's rich biodiversity and environmental sustainability," he said.
He said that clean environment would attract tourists and foreign investors and boost the nation's economy.
Oni said that sanitation sector offers opportunities for job creation and income generation through waste collection, recycling, and related industries.
He said that a cleaner environment would improve the living conditions of citizens, foster a sense of pride, dignity, and social cohesion within communities.
Oni however said that achieving a cleaner Nigeria required a collective action from the government, private sector, the civil society, and every Nigerian.
He called on the government to develop policies, enforcement and strict sanitation regulations, and investment in public sanitation infrastructure.
"Nigerians must take responsibility for their immediate environment by practicing proper waste disposal, participating in community clean-up exercises, and advocating for better sanitation policies at the local level."
Oni said that, in creating awareness, schools, religious institutions, and community organisations should incorporate sanitation education and awareness programmes into their curricula and activities.
Mr Timilehin Oke, an environmental activist and another member of the Hike group, said studies had shown that reckless dumping of refuse was contributing to the climate crisis being experienced in various parts of the world.
"We are aware of the environmental challenges we face in this country; we understand that the Ozone layer is being affected by our activities," he said.
He said that in order to sustain the environment, everyone must work toward zero waste tolerance, adding that plastic waste must be recycled to keep the environment safe.
Governments at different levels have adopted various approaches to tackle the challenge posed by waste management, with the Federal Capital Territory Administration, for instance, increasing the number of its environmental mobile courts from eight to 13.
Abuja Environmental Protection Board (AEPB) said the increase in the number of courts to facilitate the trial of suspects and handing them appropriate sanction to deter others.
"Residences and individuals without waste bins or the required waste bin type or size will be charged to court. We cannot keep the city clean without appropriate containerisation of wastes,'' a media report quoted AEPB management as saying.
But the Federal Government is said it is working on a more pragmatic and comprehensive approach towards solving the challenge by developing a national policy for proper management of wastes, particularly the hazardous ones.
"The government of Nigeria is deeply committed to its obligations under the Basel Convention on issues of managing hazardous and other wastes," said a government source.
The Convention is an agreement by countries on proper management of hazardous waste.
According to him the government has established a permitting scheme, which allows hazardous waste that Nigeria does not have the local capacity to handle, to be exported to countries that have the technical capacity to manage them in an environmentally-sound manner.
By Aderogba George, News Agency of Nigeria (NAN)