Tobacco not only damages human health but also threatens the planet's wellbeing, according to a World Health Organisation (WHO) report published on Tuesday, October 2, 2018 in Geneva, Switzerland.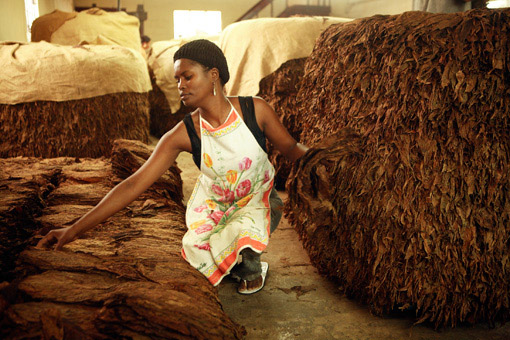 "The damage to the environment occurs across the entire life cycle of tobacco products due to deforestation, water pollution from pesticide use, and cigarette littering,'' Vera Luiza da Costa e Silva, who manages the secretariat of the WHO tobacco control treaty (FCTC), said.
According to the study, tobacco production uses over 22 billion tonnes of water each year, which the treaty secretariat commissioned from Imperial College London.
Almost 84 million tonnes of carbon dioxide end up in the atmosphere annually because of tobacco agriculture, accounting for 0.2 per cent of global carbon dioxide (CO2) emissions.
In addition, the study said that tobacco farming hampers economic development.
"Tobacco has a lower yield and requires more input by farmers than many other agricultural crops,'' the authors said.
They cited the example of Zimbabwe, where one hectare of land yields only one tonne of tobacco, compared to 19 tonnes of potatoes.
Almost all the world's tobacco originates in developing countries.
The top 10 producers include low-income countries that are net importers of food, such as Zimbabwe and Malawi.
The report was made public during a meeting by the 181 countries that have signed the WHO tobacco control treaty, formally known as the Framework Convention on Tobacco Control.