The latest publication from the Intergovernmental Panel on Climate Change (IPCC) further strengthens the scientific consensus that tackling fossil fuel production head on is a prerequisite for limiting warming to 1.5C.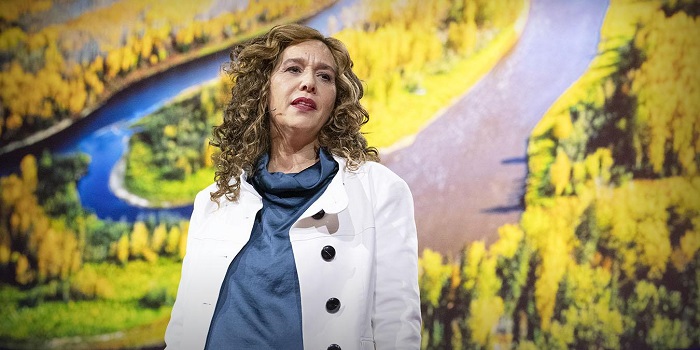 Government action to date has been piecemeal and devastatingly slow, leaving the world on track to produce twice as much coal, oil and gas as what would be compatible with global climate goals, according to the Fossil Fuel Non-Proliferation Treaty Initiative.
The report makes clear "all global modelled pathways that limit warming to 1.5°C with no or limited overshoot…involve rapid and deep and in most cases immediate GHG emission reductions in all sectors". The group urges governments to work together to make the transition equitable and avoid stranded assets, which have a combined value of $1–4 trillion according to the report.
Tzeporah Berman, Chair for the Fossil Fuel Non-Proliferation Treaty Initiative and Stand.earth International Programme Director, said: "This report is clear that we are now facing a dangerous lock-in of fossil fuel emissions and stranded assets which will further destabilise our economy and society. This is because governments and companies have continued to recklessly expand oil, gas and coal projects. A new global fossil fuel treaty can help countries manage this risk and constrains production in a way that is fast and fair at the scale required to tackle this global crisis. You can't put out a fire with gas and our planet is quite literally on fire."
The IPCC notes that nearly "all mitigation options [including phasing out fossil fuels] face institutional barriers that need to be addressed to enable their application at scale". The group adds that such barriers require a new mechanism like the Fossil Fuel Non-Proliferation Treaty to serve as a complement to the Paris Agreement that would enable an even playing field for all countries to directly address fossil fuel production cooperatively, equitably and rapidly.
Jody Williams, Founder of International Campaign to Ban Landmines and 1997 Nobel Peace Prize Laureate, said: "We've seen treaties deliver when the world has needed to manage, restrict and phase out dangerous things like nukes and landmines. Oil and gas are fuelling war in Ukraine and elsewhere, and are a paramount danger that demands of us and world governments to rally behind a Fossil Fuel Non-Proliferation Treaty."
Steve Donziger, American attorney, said: "I believe the Fossil Fuel Non-Proliferation Treaty is the single most important legal initiative by citizens to save our planet as we continue to suffer the calamitous impacts of global warming. Real change almost always comes from the bottom up via the hard work of those who have no choice but to lead in ways that governments and industry will not. This treaty has the potential to deliver incredible results that can literally stave off the point of no return so our precious ecosystem can finally begin the delicate process of recovery and restoration."
Saber Chowdhury, member of the Parliament in Bangladesh, said: "Wealthy countries have the means to move fastest and transition to a fossil fuel free future. They have a moral obligation to do so and also assist Global South with finance and technology to transition to green pathways and avert a climate catastrophe."
Jose Ramos Horta, Former President of Timor-Leste and 1996 Nobel Peace Prize Laureate, said: "Western industrialised countries have failed in their responsibility to support poor, developing countries as they try to transition from fossil fuels to renewable energy. In 20 years, Timor-Leste has not received a cent from the supposed climate leaders in the Global North to support clean, renewable energy, including proper recycling and sustainable disposal of old solar panels, batteries, and other related waste. We need a Fossil Fuel Non-Proliferation Treaty to anchor and schedule international cooperation to end the fossil fuel era and legitimise aid to the Global South for a just transition."
Kim Stanley Robinson, American science fiction author, said: "The Fossil Fuel Non-Proliferation Treaty is one of the most important international diplomatic projects of our time, because it gives us a platform from which to construct an equitable and rapid shift away from our currently disastrous carbon burn. We desperately need this platform, as there is no time to waste."
Carroll Muffett, President of the Centre for International Environmental Law, said: "The intense political negotiations around the Summary for Policy Makers reflect a global political leadership still at odds with a basic, incontrovertible scientific reality: the world is out of time for half measures and incremental steps on the climate emergency. In the fight to end that emergency, there is no silver bullet, but there is a smoking gun.
"Averting irreversible climate catastrophe demands the immediate and rapid phaseout of the fossil fuels that are driving that catastrophe, not a continued reliance on creative accounting and speculative technologies.  The economic and political assumptions that constrain meaningful climate change can and must change, because the simple physics of a quickly warming planet will not."
Vanessa Nakate, climate justice activist from Uganda, said: "Clean energy is the answer to Africa's development needs, not fossil fuels. In my country, Uganda, TotalEnergies is planning an oil pipeline that will displace thousands of people from their land and harm biodiversity. The East African Crude Oil Pipeline will deliver oil emitting 30 times the annual carbon emissions of Uganda and Tanzania combined. Fossil fuels are an investment for corporate leaders and rich bankers — not the citizens of Uganda."
Michael E Mann, Distinguished Professor of Atmospheric Science at Penn State University, said: "This latest report drives home both the urgency and agency in addressing the climate crisis. While we are already experiencing dangerous climate change impacts, this report shows that we can still avert the worst consequences if we rapidly accelerate the transition from fossil fuels toward clean energy and climate-friendly practices. A Fossil Fuel Non-Proliferation Treaty can be an anchor for driving forward that transition globally."
Mercy Barends, Member of the People's Representative Council of the Republic of Indonesia, said: "Parliamentarians around the world are coming together to alert our peers in government of the need for deeper and far-reaching cooperation and ambition on our global approach to reform the policy of fossil fuels from upstream to downstream level comprehensively. The IPCC report today confirms the increasingly urgent need to act and tackle fossil fuels head on to comply with the purpose of the Paris Agreement."
Beatrice Fihn, Executive Director of the International Campaign to Abolish Nuclear Weapons (ICAN), said: "Treaties are effective tools to create new norms and shape global behaviour. As fossil fuel production threatens global security and the planet as a whole, there is an urgent need to develop new international law to address this."
Mitzi Jonelle Tan, Co-Founder of Youth Advocates for Climate Action, said: "The willful ignorance of our so-called leaders and their fixation on profit, everlasting growth of the Global North, and the fossil fuel industry's role in this is causing untold damage across the planet. Young people are not just inheriting a burning, flooded, melting planet – we're already living in it, being born into it. The latest IPCC report points out once again what people have been calling out for decades: we need to put an end to the fossil fuel industry, both new projects and existing ones without leaving behind the most marginalised. Over 2,000 young people have signed the letter calling on governments to implement a Fossil Fuel Treaty. To the world leaders seeing our calls: will you be on the side of justice or will you choose to ignore our voice and condemn us to our death once again?"
Svitlana Romanko, zero fossil fuels campaign manager for the Laudato Si' Movement based in Ukraine, said: "Today's IPCC report adds to an already huge pile of evidence that fossil fuel production needs to be tackled head on and quickly. Reliance on oil, gas and coal is the intentional embrace of mass destruction, violence, oppression, death, misery, and collapse at a global scale. Russia's war in Ukraine and the rising price of fossil fuels underscore the need for new bold proposals like the Fossil Fuel Non-Proliferation Treaty to phase out oil, gas and coal and rapidly transition the world towards renewable energy solutions."