Thailand's marine body said on Friday, July 5, 2019 that a three-meter-long dugong was found dead in the sea off the southern province Trang.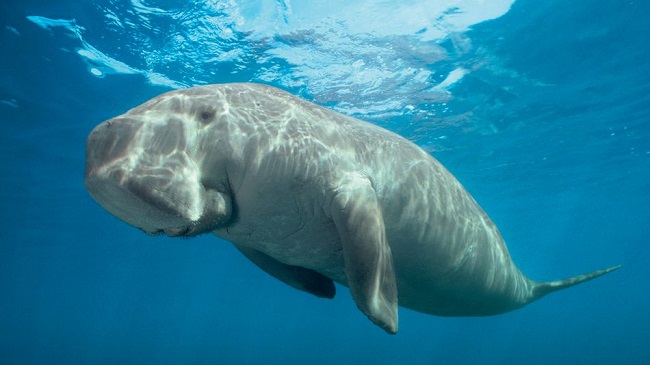 This brings the total number of dead dugongs to seven in 2019.
The animal, weighing about 250 kilograms, was spotted by fishermen and estimated to have been dead for four to five days.
The Department of Marine and Coastal Resources is investigating the cause of the 70-year-old creature's death.
The southeast Asian country generating more than two million tonnes of plastic waste annually has eyed many sea mammals washed ashore.
Ten rare sea turtles have been washed ashore on Thailand's beaches in the past three months' some of them already dead.
Experts said the problems were all caused by plastic waste dumped into the sea by humans.
A dead 12-metre-long sperm whale, which was washed ashore on Lanta Yai Island in southern Thailand's Krabi province last week, was found to have two plastic bottles and a plastic cup in its stomach.
A dead Irrawaddy dolphin, weighing about 20 kilograms was also washed ashore in Krabi province.
The department said 672 rare sea mammals died in 2018 compared to 565 in 2017 and 446 in 2016.
Thailand is among countries that generate a large amount of marine garbage.
About 80 per cent of marine litter comes from land-based activities, and the rest from sea-based activities, such as fishery and tourism.