Speaking at "ClimateLaunchPad NIGERIA" on Thursday, August 20, 2020, Head of Climate Change and Energy, West Africa, British High Commission, Sean Melbourne, emphasises that technology can help to adapt to the changing world, as well as reduce harmful effects of climate change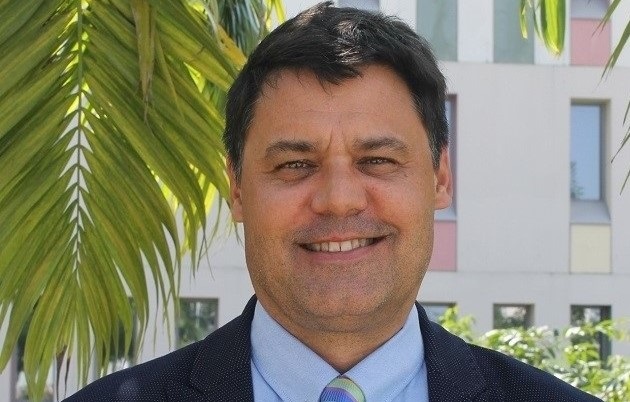 Citizens, communities, and economies are currently facing the two greatest challenges of our times: climate change and the Covid-19 pandemic. The response to both crises is rooted in science and innovation.
As we look to recover from the Covid-19 crisis, the decisions we make today will either lay the foundation for sound, sustainable and inclusive growth or lock-in polluting emissions for decades and in doing so make our societies more vulnerable.
A science-led, clean, and resilient recovery will create employment in the industries of the future while ensuring we address the linked challenges of public health, climate change and biodiversity.
For just like the Covid pandemic, climate change is happening now and practical action is urgent. We need innovation, expertise, and a step change in finance so countries can adapt and become more resilient to climate impacts.
Over the last few decades, humans have changed ecosystems more quickly and extensively than in any comparable period in history, largely to meet rapidly growing demands for food, fresh water, timber and fuel.
While these changes have contributed to global economic development, they have also resulted in substantial and largely irreversible degradation of many natural resources and, in some cases, exacerbated poverty among the most vulnerable segments of society.
It is now understood that, in addition to undermining most international environmental goals, current trends in biodiversity and ecosystem loss threaten 80% of the UN Sustainable Development Goals, related to poverty, hunger, health, water, cities, climate, oceans and land.
However, technology can help people around the world adapt to our changing world, as well as reduce the most harmful effects of climate change.
The use of digital technology in Natural Resource Management, for example, such as mobile devices, the Internet of Things (IOT) and Artificial Intelligence (AI) is still nascent but has grown steadily over the last decade.
There is increasing evidence that, when developed and applied in a customisable and scalable way, digital solutions can significantly improve the efficiency, responsiveness and efficacy of Natural Resource Management activities.
However, current efforts are generally fragmented and poorly documented, making it difficult for stakeholders to learn from best practices, replicate success or identify opportunities for collaboration.
That is why at COP26, which the UK will host in Glasgow next year, we will be pressing for an all of society approach to address climate change. Our aim is to involve governments, cities, regions, civil society, youth, indigenous peoples, faith and yes business and investors, to catalyse action for a net zero resilient future and to take immediate action to support a green and resilient recovery.
We want to work with all countries to share the opportunities of clean growth and ensure international action on adaptation and mitigation is taken equally seriously to deliver the ambition set out at Paris in 2015.
We will do this through driving greater political ambition and working together to translate this into commitments that catalyse real action on the ground.
To effectively tackle climate change and its impacts through tech, people in the places that need these technological solutions must have access to them. Knowledge sharing is essential.
For if we share learning, we can innovate faster. If we scale up the same technologies, we can bring down their costs more quickly. If we align our standards, we can ensure sustainable business is not undercut by unsustainable competition.
Deployment of new technologies can also create opportunities for lower-income countries to leapfrog higher-income ones, such as by using decentralised renewable energy sources and micro-grids to quickly and reliably electrify remote and hard to reach areas or provide backup for emergencies.
I would like to cite one further example of tech in action:
National and local authorities often lack the resources they need to supervise and control a wide range of threats, including illegal logging, illegal mining and oil spills. These activities cause a breakdown in forest habitats, undermining forest and indigenous peoples' livelihoods and destroying ecosystems.
The ForestLink platform, developed by Rainforest Foundation UK, enables trained community monitors to use customisable mobile apps to capture evidence of illegal activities or other threats to the forest. Alerts are constructed using a simple survey app, and are sent quickly and easily using SMS texts or a satellite connection to law enforcement authorities, local government and NGOs to help inform their response.
The Rainforest Foundation has found that working directly with local communities can help reduce monitoring costs and inefficiencies while also improving forest governance. Real-time alerts from communities in Cameroon are contributing to government legal action against illegal loggers, and alerts in Peru have led to arrests and the seizure of mining equipment. The project currently operates across Cameroon, the Democratic Republic of Congo, Ghana and Peru.
Last year the UK Government forged a new partnership between the Department for International Development and Innovate UK's Knowledge Transfer Network (KTN) to expand its work into Africa. Three new science, tech and innovation hubs have been established – including one in Lagos. The head of the Hub, Leanne Jones, is online today and one of your very distinguished judges!
The Knowledge Transfer Network has an established network of UK innovation stakeholders covering more than 37,000 organisations and 92,000 individuals from large and small companies, government agencies, research and innovation organisations, funding bodies and private investors.
It aims to build greater research and innovation collaboration between innovators in Nigeria, in Africa more broadly, and in the UK, leading to new "business to business" and "business to research" innovation dialogues, collaboration and partnerships.
We were therefore delighted to have been invited to support the Nigeria Climate Innovation Centre and this competition, encouraging home-grown ideas about how best to apply tech to the environment.