State-owned Tanzania National NGOs Coordination Board on Thursday, April 18, 2019 revoked licenses of six NGOs working in the country for breaching regulations, an official said.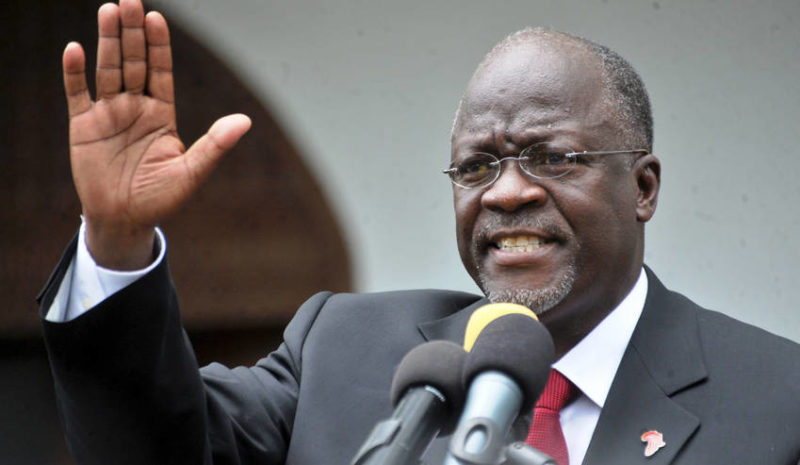 The board said in a statement that the six NGOs also conducted their businesses in contrary to their constitutions that they submitted during registration of the organisations.
The NGOs are Community Health Education Services and Advocacy, Kazi Busara na Hekima Sisters, AHA Development Organisation Tanzania, Pathfinder Green City, Hope and Others as well as HAMASA Poverty Reduction.
On March 28, the government warned NGOs operating in the country to stop engaging in immoral deeds including money laundering and threats to national security.
Faustine Ndungulile, the Deputy Minister for Health, Community Development, Gender, the Elderly and Children, said this at a two-day annual meeting of the National Council of NGOs Tanzania in the capital, Dodoma.
Ndungulile said that the government had completed collection of an electronic data for all NGOs working in the country aimed at receiving information about their activities on time.
He urged the NGOs to maintain transparency and accountability in their efforts to help build the nation.
He said that their goals and objectives should also be in line with the government development agenda.
Ndungulile said that the authorities would not tolerate rogue NGOs, who were not working on their own direction in the pretense of helping people.
"Much as you come with financial resources but if your purported activities are not in line with the government development agenda, you will not be allowed in the country," said Ndungulile.
Similarly, the government of Tanzania on Thursday said plans were afoot to produce tactile ballot papers to enable persons with visual impairment to vote in all elections.
Anthony Mavunde Deputy Minister in the Prime Minister's office responsible for Parliamentary Affairs, Labour, Employment and Disabled, told parliament that the move was aimed at enhancing democratic rights in the east African nation.
Mavunde was responding to a question by a Special Seats Member of Parliament, Suzan Mgonukulima, who had wanted to know the government's plans to cater for the needs of the disabled during voting.
"Is the government ready to prepare special papers for people, who are visually impaired to enable them exercise their constitutional right of voting without help from others, who can mislead them?" asked Mgonukulima.
Mavunde told the house in the capital Dodoma that special papers for visually impaired voters were first used in the 2015 presidential elections but the plan was to have such papers in all elections.
"During the 2015 general elections, tactile ballot papers for people with visual impairment were used for presidential elections only," said Mavunde.
Tanzania will hold civic polls later this year, and presidential and parliamentary elections in October 2020.