Governor Aminu Waziri Tambuwal of Sokoto State on Friday, January 19, 2018 inaugurated a 80kwp solar mini grid electricity project that will supply power to over 4,000 inhabitants of Kurdula community in Gudu Local Government Area (LGA) of the state.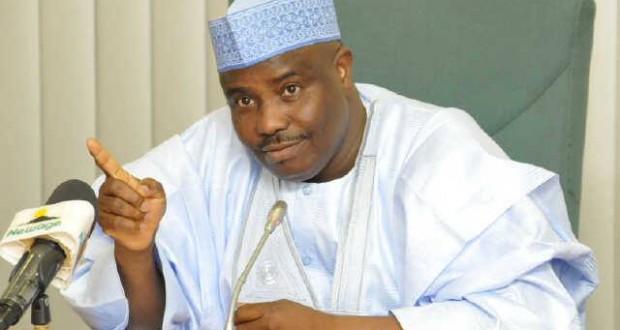 The project is one of six such projects currently supported by the Nigerian Energy Support Programme (NESP). Altogether, the projects will provide electricity to more than 100,000 people across five states (Ogun, Niger, Plateau, Sokoto and Cross River states).
Speaking at the inauguration, Gov. Tambulwal said that solar mini grid presented Nigeria with the greatest opportunities of enhancing access to electricity especially for those in rural areas without links to the national grid.
"Mini grid powered by renewable sources is the best option for us to expand electricity access in the rural areas where the national grid is not available," he added.
Mr Ketil Karlsen, the European Union Ambassador to Nigeria, at the inauguration noted that over 1.5 billion people globally lacked access to electricity and a great percentage of the number live in Nigeria.
Karlsen said that many Nigerians lacked access to cheap, affordable and steady electricity but acknowledged that current efforts by the federal government through the introduction of solar mini grid would cushion the effect and expand access to electricity for underserved Nigerians.
Minister of State for Power, Works & Housing, Suleiman Hassan Zarma, commended the European Union and the German Government for the project.
Zarma said that government was ready to work with partners to ensure that energy solutions such as the mini-grid approach can be replicated and scaled up.
NESP is a €24.5 million technical assistance programme, launched to promote investments in renewable energy, energy efficiency and rural electrification.
The programme is expected to benefit about 100,000 rural inhabitants in several states across Nigeria before its expiration in 2020.
NESP is co-funded by the European Union and the German Government (via the Federal Ministry for Economic Cooperation and Development, BMZ) and is jointly implemented by the Federal Ministry of Power, Works and Housing and the Deutsche Gesellschaft für Internationale Zusammenarbeit (GIZ).
By Alex Abutu