"This flooding disaster has taken away all I have and now I'm without a family," says Mr Bernard Achonu, an indigene of Isiala Mbano in Imo State, who resides in Nputu community, Ogbaru Local Government Area (LGA), of Anambra State in Nigeria.
He lost his wife and three children age two, four and six in a boat mishap that occured on Oct. 7, 2022, at Ogbaru.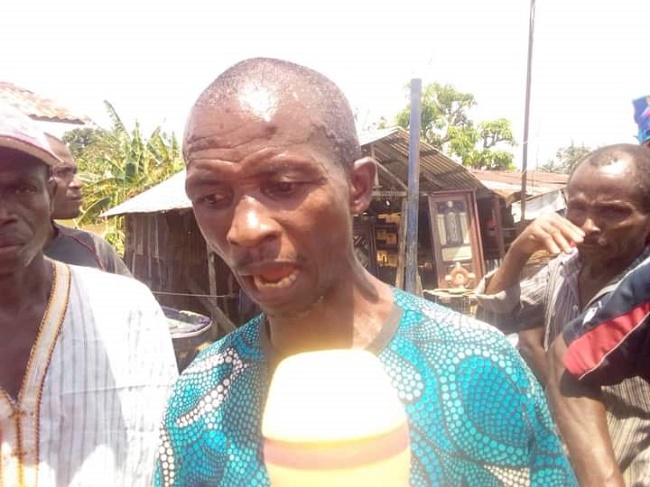 "We were trying to escape the rising flood water which almost submerged our home and the entire community but the boat capsised due to the dangerous wave.
"My wife and three children, with some other persons died. I'm so devastated, I do not even know how to live this life anymore," he said.
These are the agonising words of Achonu, a farmer, and one of victims of the recent flood disaster ravaging about seven LGAs n Anambra and some other states in Nigeria.
Others who lost family their members in the boat mishap include Mr Kenneth Ezi, Mr Sabastine Umeorji and Mr Dominic Dala-Amuzie but they refused to talk to the Press, as they were still in grief and shock over the incident.
Mr Desmond Amaugo, the sailor of the ill-fated boat, from Ogwuaniocha in Ogbaru, says the number of persons on board were 48 and not 85 as widely reported.
Amaugo says the market women and farmers besieged his home and persuaded him to sail them to Ogbakuba to escape the rising flood.
"We could not make it to Ogbakuba due to the water waves which knocked the boat against the pillars of Umunnakwo/Ossomala bridge.
"All the efforts I made to stabilise the boat proved abortive and it capsised," he said.
Chief Paul Odenigbo, Executive Secretary of Anambra State Emergency Management Agency, said that only nine persons survived the accident and about 30 corpses recovered so far; mostly women and children.
Family members who identified some of the corpses were seen wailing their losses and could not contain their tears.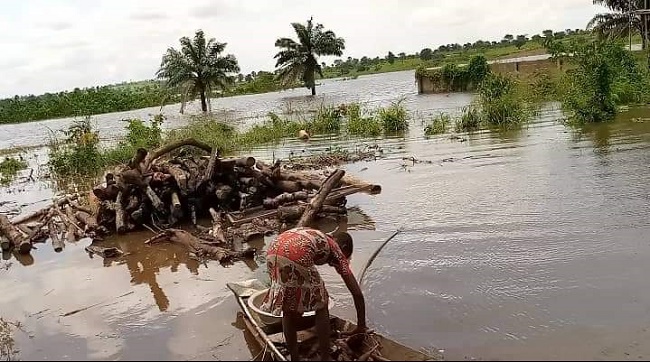 However, Mr Thickman Tanimu, South East Zonal Coordinator, National Emergency Management Agency (NEMA), attributes the current flooding disaster to enormous rainfall and the release of excess water from the Lagdo Dam in Cameroon.
Tanimu said that the agency wrote letters to state governors to take proactive measures in their states to prevent the flooding disaster.
"We also held regular sensitisation warning residents in flood risk areas to relocate.
"But you know that some persons are conservatives. They refused to relocate.
"They thought the current flooding situation is the normal kind of flood water that would eventually recede.
"What I suspected happened at Ogbaru in Anambra, going by the report we received, is that the water kept rising and the people were trapped.
"They jam-packed themselves inside the boat to escape and the boat capsised," he said.
On Oct.12, 2022, the Federal Government summoned all relevant agencies to a meeting in Abuja to tackle the widespread destruction being caused by floods across the country.
The Permanent Secretary, Federal Ministry of Humanitarian Affairs, Disaster Management and Social Development, Sani Gwarzo, chaired the meeting.
Gwarzo says NEMA confirmed that, as of Oct. 9, 2022, the water level at Lokoja and Makurdi along Rivers Niger and Benue is 11 per cent above the level recorded in 2012.
"So far, the flood has wreaked havoc in 31 states of the federation and the Federal Capital Territory.
"Over 500 persons are reported dead, 1,411,051 persons affected, 790,254 displaced persons with 1,546 persons injured."
"Furthermore, 44,099 houses are partially damaged, 45,249 houses damaged, 76,168 hectares of farmland partially damaged, and 70,566 hectares of farmland are destroyed by the great deluge," he said.
Nigeria and Nigerians, especially women and children, are always at the receiving end of this ugly flood disaster whenever the Lagdo Reservoir (Dam) in Cameroon is opened.
To find lasting solution to this flood disaster, environment experts urge the Nigeria Government to prioritise proactive measures and not reactive measures to prevent loss of lives and destruction of properties worth billions of Naira.
Dr Odili Ojukwu, Chairman, Nigerian Environmental Society, Anambra chapter, urges government at all levels to be proactive by creating dams to store water as well as dredging the corridors of River Niger and River Benue.
"The Lagdo Dam in Cameroon was not released on emergency.
"It was anticipated and because we did not take proactive steps as a country; we have ourselves to blame for the loss of lives and destruction of property.
"In the North, we have problem of drought and we can address this by creating dams to store excess water in those areas for agricultural use after the rainy season.
"Government should also find the dredging of the corridors of the River Niger and River Benue all the way to the sea to reduce the volume of overflow and the effect of flood.
"Reactive measures becomes costly because at that point human lives are involved and property worth billions are destroyed," Ojukwu said.
Contributing, Prof. Christian Madu, a Professor of Environmental Management and Control, said that persons living in low land areas disregarded the Nigerian Meteorological Agency's warnings to relocate during the rainy season and predictions of more rains led to further casualties.
Madu, who works at the University of Nigeria, Nsukka, says there is need for a policy to address such disregard for seasonal predictions and warnings.
"Communities living along the river banks should be wary of flooding.
"This is the era of climate change, and it has brought a new dimension to the rainfall across the globe.
"We need continuous awareness and engagement to change conservative mentality and negative environmental attitudes to get the people prepared to take proactive actions against flooding," he says.
Also, ecological project aims at reducing ecological problems nationwide, including drought, desertification, soil erosion, flooding, water pollution and others.
However, in spite of year-in-year-out flooding situation in the country, the Ecological Fund which is an intervention fund by the Federal Government to fund ecological-related projects, has yet to be effectively utilised.
In June 2022, the House of Representatives resolved to investigate remittances and withdrawals to and from the Ecological Fund between 2010 and 2022.
It also tasked the Committee on Ecological Fund to investigate the utilisation of the fund "by benefiting government's departments and agencies from 2010 to March 2022 and establish any infractions (if any)."
In summary, experts proffer that both federal and state governments should ensure the prompt release and effective use of ecological funds as important proactive measures to reduce preventable deaths, destructions of property and farmlands caused by flooding.
They also advised on the need for increased sensitisation as an integral measure to reduce the needless deaths, destructions of property and farmlands arising from fooding.
By Lucy Osuizigbo-Okechukwu, News Agency of Nigeria (NAN)