The Federal Ministry of Environment on Thursday, June 29, 2017 gave conditional approval to the Environmental Impact Assessment (EIA) report prepared by the Cross River State Government in respect of the proposed Superhighway project.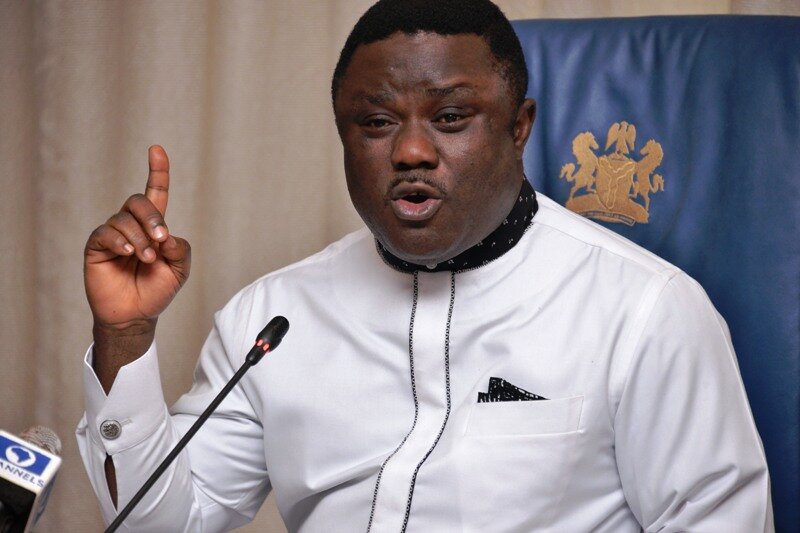 At a brief ceremony, officials of the Federal Ministry of Environment handed the conditionally-approved EIA report to the Deputy Governor of Cross River State, Professor Ivara Esu, who represented Governor Ben Ayade.
Federal officials were said to have given assurances that government would not renege on its promise to support the state in ensuring the succesful completion of the project.
According to CrossRiverWatch.com, a state promoted portal, Governor Ayade insinuated an "immediate return to site to commence work".
The governor reportedly told CrossRiverWatch that he was greatful to his detractors who, according to him, actually propelled the government to work harder in order to achieve the feat.
"I want to use this opportunity to congratulate Cross Riverians and indeed all the detractors of the Superhighway for their opposition to the project, which actually propelled us to work harder to achieve this.
"For those who have been worried about where the money will come from, I have insisted repeatedly that that has been taken care of. I want to assure Cross Riverians that equipment is returning to site and work will commence immediately as earlier planned.
"We give all thanks to God and to all Cross Riverians who abided with us in prayer and assure everyone that we will continue to work hard to achieve our set goals regardless of the obstacles." the governor was quoted by CrossRiverWatch as saying.
But, in a reaction, Environment Minister of State, Ibrahim Usman Jibril, said that Cross River State cannot immediately commence work as there are no fewer than 20 conditions to be met before a final approval is given to the EIA report.
His words: "We have handed a conditional approval (over 20 conditions) to be fulfilled by the Cross River State Government. No final certificate yet until those conditions are met.
"We shall carry out a review within the next two or three weeks. Be rest assured that we will not compromise in any way please."