The Federal Ministry of Environment (FMEnv) said on Thursday in Abuja that the Cross River State Government (CRSG) registered for Environmental Impact Assessment (EIA) of the proposed Super Highway project.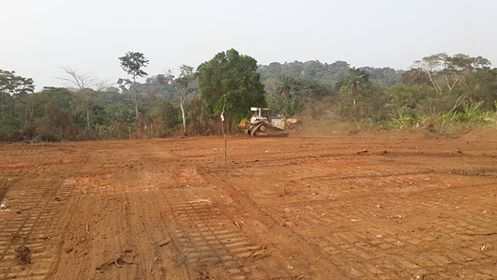 In a statement endorsed by the ministry's Permanent Secretary, the FMEnv added that the CRSG is currently conducting the EIA studies which are at an advanced stage.
"The Federal Ministry of Environment is in communication with Cross River government on the EIA process. The Federal Ministry of Environment issued an Interim Environmental Impact Assessment Approval for the ground breaking, which enabled Mr. President to do the flag-off of the project."
The Perm Sec. however noted that this approval does not convey project commencement of implementation, pointing out that, in response to the commencement of work at the proposed site, and in line with environmental regulations, notice was given for stoppage of work.
"The public should therefore note that concerns raised would be addressed in an open and transparent manner. The Ministry wishes to advise the Cross River State Government to abide by environmental regulations and EIA processes. The project's host communities and other stakeholders are enjoined to continue peaceful dialogue as we resolve the outstanding issues," the FMEnv stated.
There have of recent been concerns from members of the public, corporate organisations, non-governmental organisations and international organisations over the proposed Calabar-Okwotung/Obudu/Yara Dual Carriage Super Highway by the Cross Rivers State Government. The Ekuri people and other host communities affected by the project have vehemently kicked against the project, saying that the road would destroy their forest and dispossess them off the rightful ownership of their ancestral land.
The FMEnv listed some of the concerns to include:
That there are environmental and critical social issues raised by project's host communities along the proposed corridor for the Super Highway.
The project would traverse the Cross River National Park (CRNP) which is a proposed United Nations Educational, Scientific and Cultural Organisation (UNESCO) Man and Biosphere tentatively designated World Heritage Site.
That the proposed project site which has also been recognised by World Wildlife Fund (WWF) as the richest plant and animal species (Fauna and Flora) ecosystem in Africa risk significant destruction if the super high way runs through it.