Stakeholders in fisheries and aquaculture have called for a review of Nigerian Fisheries Act and policies to accommodate changing dynamics that will improve fish production in Nigeria.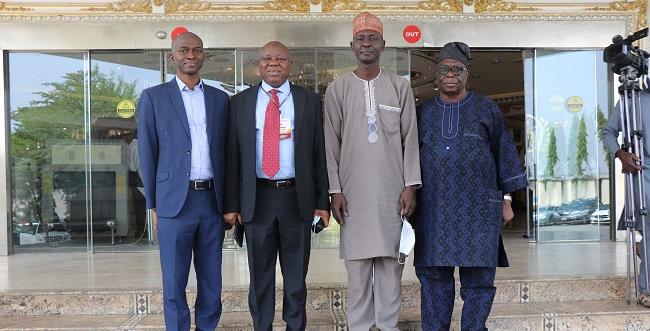 The call was triggered by findings of two studies on fisheries and aquaculture performance indicators in Nigeria by the Resource and Environmental Policy Research Centre, Environment for Development (REPRC-EfD Nigeria), University of Nigeria, Nsukka.
Researchers from the Centre made presentations on "Fisheries Performance in Nigeria in Comparison with Some African Countries", and "Catfish and Tilapia Aquaculture Performance in Nigeria: Evidence from Aquaculture Performance Indicator Approach".
The studies, presented by the Director of REPRC-EfD Nigeria, Dr Nnaemeka Chukwuone, and Dr Ebere Amaechina, in Abuja, revealed that Nigeria was not showing leadership in fish production when compared to other African countries.
The studies observed that although Nigeria's fish production has improved over the years, the bulk of fish consumed by Nigerians are still imported.
"Total consumption of fish in Nigeria is about 3.2 million metric tons, with 1.2m MT local production, leaving a deficit that is augmented through import," Dr Chukwuone noted.
He said that the fishery sector is not receiving adequate attention and investment despite massive direct and indirect employment it generates which outweighs some other productive sectors including manufacturing.
Chukwuone called on policymakers to make the fishery and aquaculture sector more viable by reviewing the 1992 Sea Fishery Act. He said that a major deficiency of the Act and other fishery regulations in the country was the focus on industrial fishing with no stipulated regulations for artisanal fishing which contributes over 70 percent of Nigeria's fish landing.
He lamented that, in Nigeria, "there is a 'race- to-fish' resulting in shorter fishing seasons, landings that are too small and of inferior quality, excessive investments in vessels and gear, and conflicts among user groups.
"There are reported cases of decline in fish stocks, due to over harvesting and overfishing and cases of illegal, unregulated and unreported (IUU) fishing".
In his remarks at the workshop tagged "A Step Towards Improving the Fisheries and Aquaculture Sector in Nigeria", the Vice-Chancellor of the University of Nigeria, Prof Charles Igwe, said that the strategic importance of the fishery and aquaculture sector could be enhanced by "conducting studies to find solutions to the problems in the sector, mobilisation of stakeholders, updating the policies and legal framework and developing a sustainable fisheries and aquaculture management plan".
Igwe said that the fishery and aquaculture sector has all it takes to provide alternative revenue for Nigeria and create massive employment for the country's teaming population.
In his speech, the Minister of Agriculture, Dr Muhammad Abubakar, said that government was doing its best to improve the sector.
He said that the ministry had introduced backward integration policy to encourage fish importers to go into fish and shrimp farming, established fish farm clusters nationwide and set up feed mills in each of the six geopolitical zones of the country.
The Minister commended the REPRC-EfD Nigeria for its forthrightness in providing policy roadmap for the government through research.
At the end of the workshop, participants agreed, through a communique, that there was need to carry out social and cultural assessment as it relates to fishery vessel registration and fishermen registration to restrict incessant and open access to Nigerian waters. They also harped on the need to know the state of fishery through stock assessment.