A consensus has been reached by civil society organisations (CSOs) in Nigeria on the need for the Federal Government to as a matter of urgency set the motion in place for the establishment of National Council on Climate Change in order to implement the recently signed Nigeria Climate Change Act.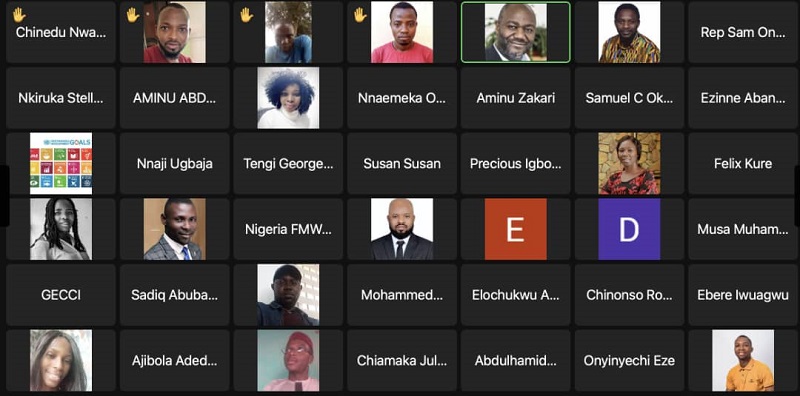 This formed the major outcome of a remote workshop for CSOs leaders held on Thursday, July 14, 2022, themed: "Understanding and Implementation of Nigeria's Climate Change Act: Implications for Nigeria's Net Zero Target." Participants examined the challenges being faced concerning the implementation of the law.
A member of the House of Representatives and sponsor of the bill before it was signed into law on November 18, 2021, Sam Onuigbo, stressed that if a clear timeline and structure is set, the nation can achieve the Climate Change Projections 2060, which he said is fast approaching.
He said: "Lack of implementation of the Climate Change Act is exacerbating the insecurity challenges in the country. The Federal Government ought to have inaugurated the council before now, so as to demand a report from the Director General of the Council."
"The Nigeria Government is likely to violate the provisions of the Act by the delay in implementation of the Act," maintained Onuigbo, even as he called on CSOs to write a letter to the Federal Government demanding for the implementation of the Climate Change Act so as to hold them to account.
In an overview of the Act, Director of Global Legislators Organisation for a Balanced Environment (GLOBE), Mr. Nnaemeka Oruh, maintained that the Act is set to address climate issues in the Nigeria and encouraged investors to buy in the country which will drive economic viability.
Mr. Oruh thereby called on all concerned government parastatals to put hands on deck in ensuring adequate and proper implementation of the Act.
Another speaker, Nkiruka Okonkwo, called for the creation of a CSO Desk at the Department of Climate Change in the Federal Ministry of Environment so as to monitor the implementation of the Act.
Facilitator of the online workshop, Professor Chukwumerije Okereke, stressed the need for CSOs leaders to have a better understanding of the Climate Change Act as well as its implementation processes.
Over 50 participants across the country remotely attended the workshop.
By Ajibola Adedoye