Challenges bordering air quality in the city of Lagos dominated discussions among participants at a forum held recently at the instance of the International Climate Change Development Initiative (ICCDI).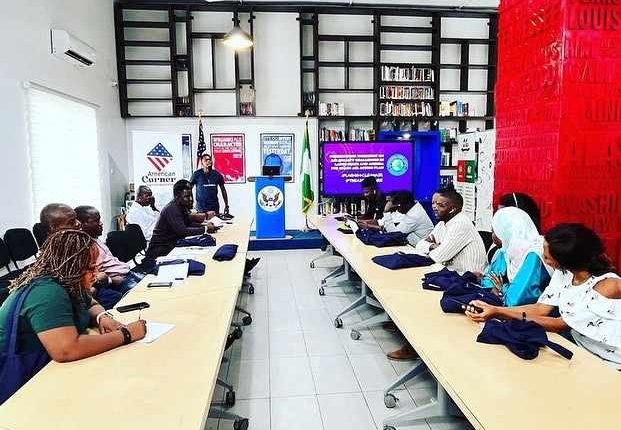 Themed "The Air We Share", and held on September 28, 2022, in Lagos, the was aimed at involving the concerned stakeholder groups to discuss issues pertaining to air quality in Lagos, identify problem areas, and devise strategies and solutions.
Participants included experts from the Manufacturers Association of Nigeria (MAN), representatives from Lagos State Waste Management Authority (LAWMA), Lagos state Ministry of Environment, and Lagos Resilience Office (LASRO), amongst others.
Air pollution is an acute problem in developing countries, especially in Lagos State. The sources include vehicle exhaust aggravated by the rising car population; industrial emissions, especially from petrochemical industries and cement manufacturers; and the use of gasoline generating sets due to unstable power supply.
Highlighting the challenges, Olumide Idowu, executive director of ICCDI, said that all sectors in the country contribute to air pollution, hence the need to discuss air pollution and proffer solutions to curb the air pollution menace. According to him, the workshop is expected to come up with a definite and implementable action plan for the country.
The stakeholder's presentation highlighted the air quality and mobility challenges in Lagos State and Nigeria as a whole, as well as best practices from the air quality action plan, which were also shared, and a way forward was suggested.
The participants were divided into groups to discuss and come up with recommendations and an agenda for the Clean Air action plan.
After deliberations, a communiqué was adopted which identified a set of measures to be taken, which are listed to include:
The need for intensive awareness creation on air quality and its link with public health issues.
The need to reduce, reuse, and recycle.
Behavioural change, advocacy, constant sensitisation, good road infrastructure.
The need to control air pollution through stringent policies such as reduction in vehicle numbers, re-designing of Nigerian roads (parking areas etc.).
Enforcement of policies.
In addition, the stakeholders agreed to strictly enforce the regulatory framework on air quality and management aimed at ensuring the protection of human health and the environment in Nigeria; to synergise, develop and implement the Clean Air Action Plan and management strategies for air quality issues in Nigeria; and further research on ways of improving air quality.
By Peace Nwanchukwu, ICCDI Africa