The Minister of Environment, Alhaji Ibrahim Jibril, on Monday, October 23, 2017 urged stakeholders to bridge the institutional and legislative gaps identified in the course of implementing the Environmental Impact Assessment (EIA) Act.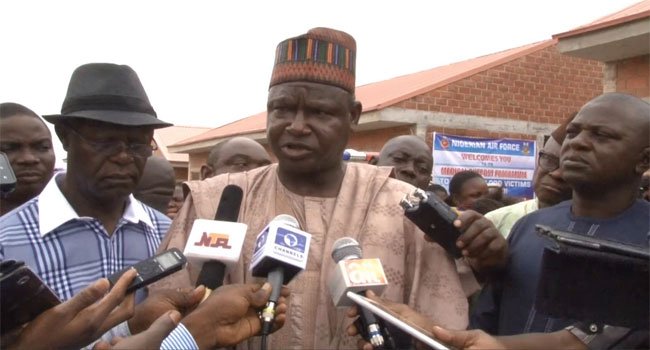 The minister, who was represented by Dr Shehu Ahmed, the Permanent Secretary of the Ministry of Environment, gave the advice in Abuja at a workshop organised on the revision of the EIA Act.
Jibril said that the EIA Act had been in operation for over two decades, adding that during its implementation, a number of gaps, omissions and inadequacies had been identified.
"As a result of this, the ministry, being the apex regulatory body for the protection and conservation of natural resources in Nigeria, has initiated series of consultations.
"The aim is to revise and prepare the EIA law for amendment so as to expand its legislative coverage, while incorporating emerging and global issues into the Act.
"This workshop is, therefore, organised to bring to an end the several attempts by the ministry to come up with a draft revised EIA Act, which suits the needs of the country and meets international standard, for all sectors of the economy to operate,'' he said.
Jibril urged the stakeholders to brainstorm at the workshop and come up with a robust document that would stand the test of time.
According to him, the review of EIA Act is imperative because it sets procedures and methods to facilitate prior consideration of EIA of certain public and private projects.
"It also gives powers to the ministry to process EIA projects and programmes,'' he added.
Also speaking, Mr John Alonge, the Director of Environmental Assessment Department in the ministry, said that the workshop was to make EIA process in the country less cumbersome, more result-oriented and timely.
Alonge said the workshop would also aid efforts to align Nigeria's the EIA procedures with international best practices, while removing factors hindering in the EIA process in the country.
By Deji Abdulwahab