A delegation of South African businessmen have expressed willingness to partner their Nigerian counterparts to boost job creation in Nigeria through investments in the nation's non-oil sector.
The leader of the delegation, Mr Michael Gamwo, from Wesgro, a South African Trade Promotion Group, made this known in an interview with the News Agency of Nigeria (NAN) on Thursday in Lagos.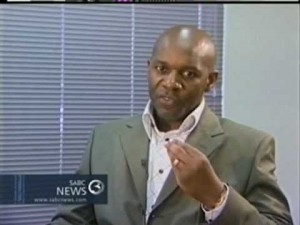 NAN reports that the delegation is in Nigeria for a "networking" programme with some Nigerian businessmen.
Gamwo told NAN that South Africa businessmen were desirous to invest in Nigeria's non-oil sector.
According to him, partnership with Nigerians in this regard will be a win-win situation, because South Africa has the latest technology to create more jobs and revenue in non-oil ventures.
"South Africa wants to tap into the big market in Nigeria and create more jobs through business expansion.
"South Africa has a reputation even in Nigeria for technological advancement and innovations, so we want to partner Nigerians who have the need for these services and products.
"Tourism, interior design, communications, and ICT sectors are particularly booming areas in Nigeria where joint ventures in supply and services chain can bring great benefits to both countries," he said.
Also speaking, South Africa's Consul-General to Nigeria, Mr Mokgethi Monaisa, told NAN that Nigeria and South Africa needed to partner in many sectors of the economy.
Monaisa said that the partnership would bring higher returns on investment and open new opportunities for other sectors, including legal services, insurance and banking.
He said that in spite the booming consumption market in Nigeria, unemployment rate in the country had remained high. (NAN)