South Africa says it will investigate allegations made in a recent report that its indigenes are trading thousands of wild endangered animals illegally with China.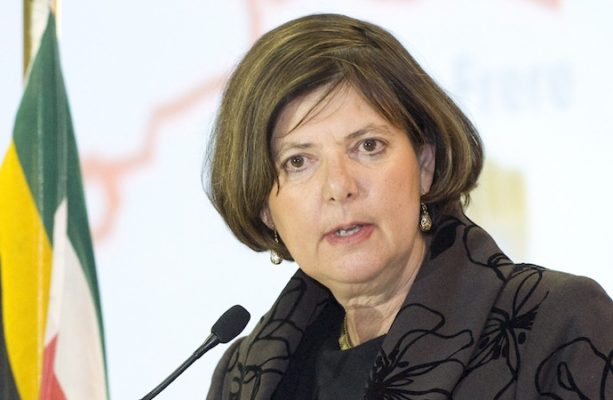 The allegations were made in a report produced by EMS Foundation and Ban Animal Trading (BAT) titled: "Breaking Point: Uncovering South Africa's Shameful Live Wildlife Trade with China".
According to the report, the animals, such as monkeys, cheetahs, rhinos and meerkats, are poached from their wild habitats under legal export claims. The researchers added that the animals are then used in circuses, theme parks, laboratories and zoos.
The report says at least 5,035 live wild animals were exported to China from 2016 to last year in "an extremely conservative" estimation.
The figure includes chimpanzees and "a bewildering number" of giraffes, which "are also eaten in China".
Some traders have connections to international organised crime associations and the system has full access to fake permits, yet not a single culprit has been prosecuted, the report stated.
Upon arrival to China, where captive-animal welfare laws are "non-existent", the animals often go missing or disappear, suggesting they either died or were sold on, the research found.
However, in a reaction, the Department of Environment, Forestry and Fisheries in South Africa said that the report "makes serious allegations relating to the abuse of the CITES permitting system".
"As a signatory to the Convention on International Trade in Endangered Species of Wild Fauna and Flora (CITES), the Department views these allegations in a serious light," it added.
The Department disclosed in a statement issued on Thursday, May 21, 2020 that Minister of Environment, Forestry and Fisheries, Ms Barbara Creecy, would convene an urgent on-line meeting between EMS Foundation, Ban Animal Trading and the Department of Environment, Forestry and Fisheries.
It stated that the meeting would discuss "how we investigate these allegations of irregularities, whether the Convention or other aspects of South African law have been infringed, and if so, what remedial action needs to be taken".