The South African government has declared a national state of disaster to enable an intensive and coordinated response to the impact of floods in the country.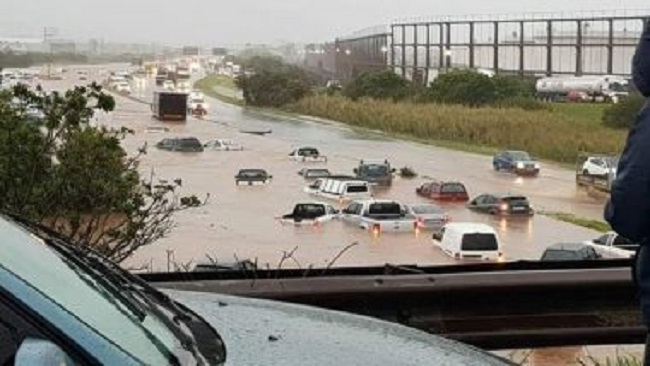 Floods are affecting seven of the country's nine provinces.
The National Disaster Management Centre has classified the impact of current above-normal rainfall in various parts of the country as a national disaster, the Presidency announced late Monday, February 13, 2023.
Provinces of Mpumalanga, the Eastern Cape, Gauteng, KwaZulu-Natal, Limpopo, the Northern Cape, and the North West have been affected by the heavy rains.
The centre has received reports ranging from flooded homes, vehicles swept away by floodwaters and overflowing dams and sewerage facilities.
The damage from the flooding has caused a great loss of basic infrastructure and damage to roads, bridges and a Limpopo hospital.
In agriculture, farmers have suffered crop and livestock losses, and anticipate further losses as the South African Weather Service predicts that current heavy rains will persist, according to the Presidency.
National entities, including the South African Police Service and the South African National Defence Force, may be required to play a role in response to the disaster, it said.