Solidaridad will partner with the Nigerian government in its agricultural transformation agenda, the commitment made in its Nationally Determined Contribution (NDC) in the Paris Climate Agreement as well as achieving the objective of Sustainable Development Goals (SDGs) in the country.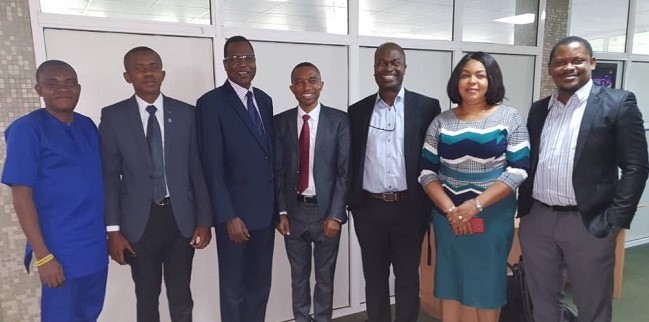 This was disclosed in Abuja when the team from Solidaridad West Africa led by Solidaridad Network Senior Climate Specialist for Africa Dr. Samson Samuel Ogallah, paid a visit to the Federal Ministry of Agriculture and Rural Development (FMARD) as well as the Department of Climate Change and National REDD+ Secretariat, both under the Federal Ministry of Environment).
According to Dr. Ogallah, Solidaridad will continue to bring to bear in Nigeria and other African countries the organisation's 50 years of global experience working in the development of profitable supply chains, climate smart innovations, creating sustainable businesses and livelihoods across 13 different agricultural and other non-agricultural commodities working closely with smallholder farmers and producers for a change that matters.
Director, Department of Climate Change (DCC), Dr. Peter Tarfa, welcomed the team and recalled the successful partnership between Solidaridad and the Federal Ministry of Environment through the Department of Climate Change at an event held at the Nigerian Pavilion during the United Nations Climate Change Conference (COP24) in Katowice, Poland.
He commended Solidaridad for its role in climate smart agriculture, helping farmers to increase productivity sustainably, adapt to climate change and addressing mitigation actions along the value chain. While promising the support of the department and working closely with the organisation, he called on Solidaridad to also consider its interventions in other commodities like cotton and groundnut in Nigeria in addition to oil palm, leather, fruits and vegetables and cocoa.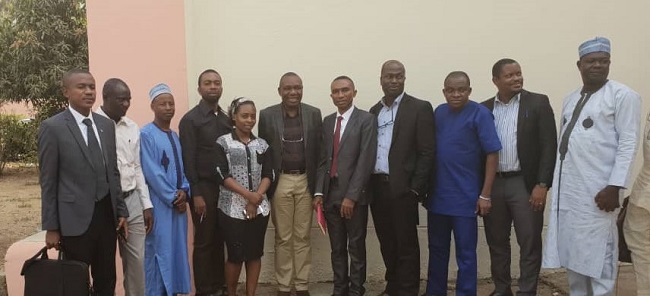 Solidaridad team was received by Dr. Moses Ama and his team at the National REDD+ Secretariat. Dr. Ama, in his address, stated that agriculture to date remains one of the major drivers of deforestation in many developing countries and expressed optimism that Solidaridad's approach of doing business in the sector with its principle of "producing more with less" will contribute to reversing these trends.
He added that investment in agriculture would be wasted without climate change considerations and welcomed the partnership between Solidaridad and the Nigeria REDD+ Secretariat. The UN-REDD+ programme is the United Nations collaborative initiative for Reducing Emissions from Deforestation and forest Degradation (REDD+) in developing nations. Dr. Ama also highlighted some of the interventions the Secretariat is currently undertaking including those supported by the Forest Carbon Partnership Facility (FCPF) of the World Bank in Ondo, Cross River and Nasarawa states, among others.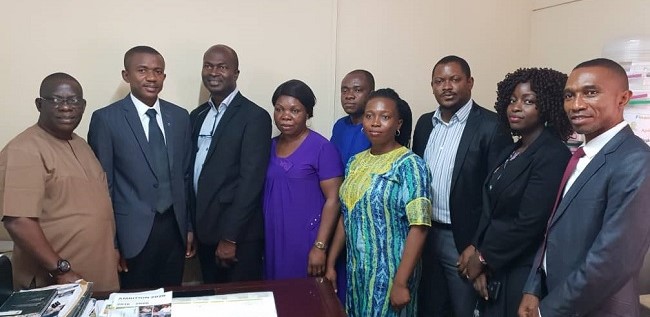 At the Federal Ministry of Agriculture and Rural Development, the Deputy Director, Tree Crops, Mr. B.C. Ukatta, led his team in an interactive session held between Solidaridad and the ministry. Both teams underscored the importance of working collaboratively towards achieving self-sufficiency in palm oil and other agricultural commodities in Nigeria. He commended Solidaridad's climate smart approaches to agricultural practices and helping smallholder farmers to escape poverty through its various interventions along the value and supply chain in the agriculture sector in the face of climate change and its impacts on agriculture while pledging their support to Solidaridad.
In Nigeria, Solidaridad in collaboration with cocoa companies have trained over 27,000 farmers on Good Agricultural Practices (GAP) in cocoa production and about 78% of the producers trained have adopted GAP and there has been about 40% increase in productivity of producers under GAP, disclosed Ogallah.
Solidaridad West Africa (SWA), he added, has assisted over 5,000 smallholder cocoa farmers to become UTZ certified in Nigeria. "Under its Sustainable West Africa Palm Oil Programme (SWAPP), Solidaridad has conducted studies on oil palm in Nigeria. Strong awareness on sustainable climate smart oil palm production has also been created among stakeholders in the sector and Solidaridad supported the National interpretation process for Roundtable on Sustainable Palm oil (RSPO) Principles and Criteria in Nigeria.