"Solar Impulse is breaking through self-imposed barriers of possibility. We did not think before that it would be possible to traverse long distances with zero emissions in any flying vehicle. The fact that the two pilots have proven that this is possible, the fact that they are up in the air again and finishing the around the world flight they initiated proves that impossible is not a fact, it is an attitude."

Those were the words of the UN's top climate change official Christiana Figueres, as she reacts to news that Solar Impulse, a zero-fuel aircraft powered entirely by the sun, has safely landed in San Francisco after a three-day Pacific Ocean crossing. The innovative plane is now preparing to fly over the continental United States.
The plane took off from Hawaii on 21April, the day before the signing of the historic Paris Climate Change Agreement in New York, piloted by Swiss adventurer Bertrand Piccard.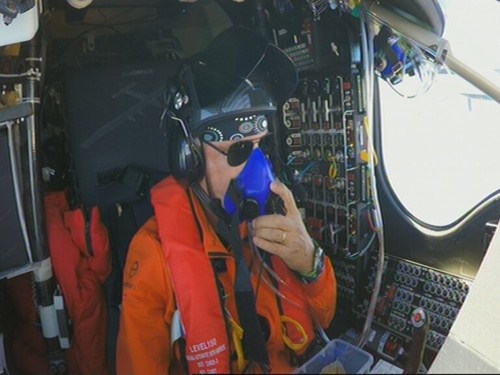 Ms. Figueres congratulated the renewed effort of the Solar Impulse team, which includes the pilot André Borschberg, in flying the aircraft to circumnavigate the globe.
For Figueres, the Paris Agreement is only the beginning of process to rapidly decarbonise the global economy. People must now turn the vision of Paris into reality, according to her.
Alluding to Solar Impulse and the potential of solar energy to replace the bulk of polluting fossil fuels world-wide, she said: "Now the rubber hits road – or rather, the sun hits the panel".
Solar Impulse gets its energy from 17,000 photovoltaic cells that cover the top surfaces of the craft. These cells power propellers during the day, but also charge batteries that the vehicle's motors can then use during the night.
Bertrand Piccard and his team tried to circumnavigate the world last year, but the vehicle's batteries overheated during the trip, forcing the project to layover on the Pacific archipelago while repairs were conducted.
The Swiss pilots intend to get to New York by the start of June to begin preparations for an Atlantic crossing.
Assuming this is completed successfully, the plane will then return back to its point of departure, which is Abu Dhabi in the United Arab Emirates (UAE).