The Sokoto State Cattle Breeding Project, the largest of its kind in the West African sub-region, will be inaugurated in May.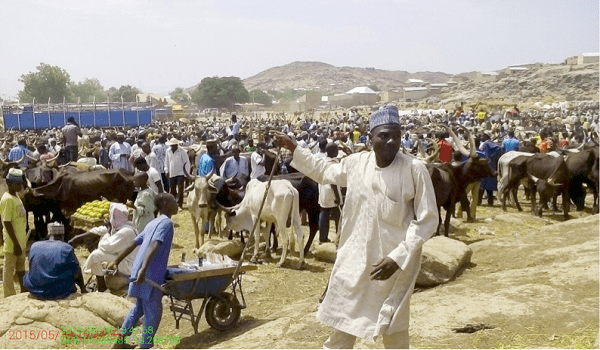 Alhaji Tukur Alkali, Commissioner for Animal Health and Fisheries Development, made this known when he conducted newsmen round the project site in Sokoto and Rabah Local Government Areas on Tuesday, January 23, 2018.
Alkali said that the project would improve the genetics of local cattle breeds by ensuring more milk and beef production.
According to him, this initiative will go a long way in empowering farmers with modern technique of livestock production.
"The government has spent N2.8 billion on the project inherited from the immediate past administration of Alhaji Aliyu Wamakko.
He said N1.5 billion was spent on acquisition of Argentinean cattle for cross-breeding, construction, training of personnel, provision of security and other logistics.
The commissioner added that N1.3 billion was for the purchase of equipment for the project.
He said the project was aimed at ending farmers/herdsmen clashes experienced across the federation, and in some neighboring West African countries.
"We hope to not only empower our farmers, but also impart modern knowledge on mechanised farming and cattle breeding techniques.
"About 13 cluster farms will be established to be run by private entities.
"All the cattle breeds will graze in these fields. We will also provide research centre and laboratory, veterinary services, among others," he added.
NAN recalls that Sokoto State government had in 2010 signed a two billion Naira contract with an Argentine firm, South American Breeding Technologies (SABT), for the establishment of a cattle breeding, milk and beef production factory.
Based on the agreement, SABT will train and bring revolutionary changes in agriculture, genetic procedure, meat processing and milking machines.
By Hauwa Gold