The Nigeria Institute of Soil Science (NISS) says soil nutrient loss remains the greatest threat to nutrition and sustainable food security across the world.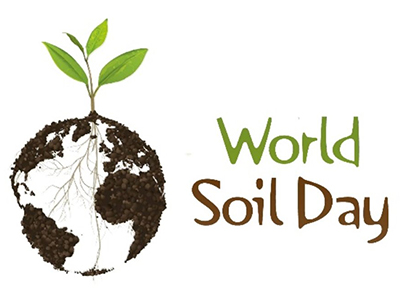 Prof. Victor Chude, Registrar of the institute, who said this in an interview on Wednesday, November 30, 2022, in Abuja, spoke ahead of the commemoration of the World Soil Day (WSD) to be marked on Dec. 5, with the theme "Soils: Where Food Begins".
Chude said the world must raise awareness on the importance of maintaining healthy ecosystems and human well-being by addressing the growing challenges in soil management.
According to him, the World Soil Day is meant to encourage governments, organisations, communities, individuals and societies around the world to commit proactively to improving soil health.
"This special day also seeks to drive an awareness on the enormous role soil plays in attaining food security.
"Also, the day provides an excellent opportunity to engage the general public and target governments, education and academic sectors, farmers, private sector, and the civil society in general."
The NISS boss said the only way out of the threat to healthy soil was to commit to sustainable management of soil resources all around the world.
The registrar said the institute planned to celebrate the day with talk shows, school projects, road walks, and dialogue with policy makers.
By Felicia lmohimi