The Nigeria Institute of Soil Science (NISS) has pledged its commitment to collaborate with the International Centre for Environment, Health and Development (ICEHD) to mitigate impacts of climate change on rural women farmers.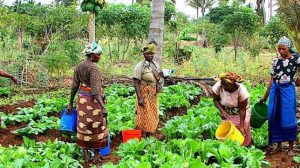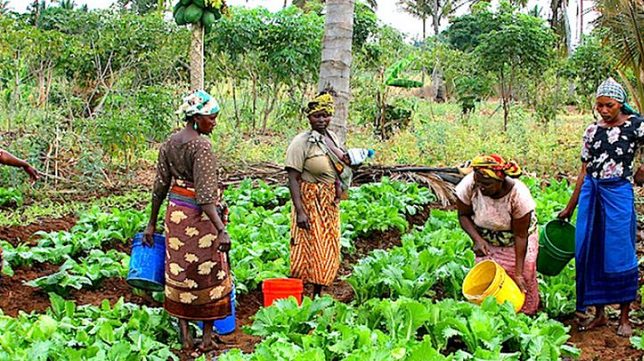 Prof. Victor Chude, the Registrar of the institute made the commitment on Thursday, June 2, 2022, in Abuja, at the National Civil Society Organisations (CSOs) and media dialogue on "Climate Justice and Economic Resilience Project for Rural Women Farmers in Nigeria".
The forum, which is organised by the ICEHD, is aimed at increasing number of rural women farmers' leaders in Nigeria, who are skilled in climate-smart agriculture and innovative farming technology.
The initiative is also aimed at supplying the women with tools  aimed at increasing crop production, improving food security, access to market, agriculture financing in 2022 among others.
The ICEHD is currently working on a two-year project on "Climate Justice and Economic Resilience for Rural Women Farmers''.
Chude said the institute would collaborate with sister agencies to promote sustainable management of soil resources for protection, conservation and sustainable productivity, being part of its mandates.
"NISS is committed to protection and management of Nigeria's soil resources. As such, we strongly align with the objectives of the dialogue aimed at fostering climate resilient of rural women farmers.
"We recognise the role soils play in climate change adaptation and mitigation as well as the role of women farmers in agriculture.
"We will, therefore, continue to collaborate with local and international organisations to provide support to farmers and extension agents in the form of sensitisations and trainings on climate-smart agricultural practices,'' he said.
Considering the vital role women played in agricultural production, Chude said the institute had prioritised women farmers in its ongoing nationwide distribution and training on the use of soil test kits.
According to him, with the initiative, they can harness the soil for sustainable food production and carbon sequestration in mitigating climate change.
The registrar said that the institute was currently operating a five-year Strategic Action Plan – 2020 to 2025, aimed at providing solutions to hunger, poverty and land degradation.
Chude said that rural women farmers had suffered disproportionately from poverty, adding that with the initiative, women could be as productive and enterprising as their male counterparts are.
He, however, pointed out some of the challenges faced by women to include inaccessible to land, credit, agricultural inputs, markets and high value agro-food chains and often, lower prices for their crops.
"Women make significant contributions to agricultural production, food security and nutrition, resource management and building climate resilience.
"They constitute more than 60 per cent of the agricultural workforce in Nigeria like most developing and non-industrialised countries.
"They understand the local landscapes and resources including the wealth of biodiversity available and engage in nearly all aspects of the agricultural value-chain from production to marketing.
"Unfortunately, women are constrained by lack of access to information that will increase their visibility to allow them to contribute to decision-making that will ultimately improve their overall well-being," he explained.
The don, however, observed that due to their exclusion and vulnerability, women were mostly affected by economic and environmental challenges.
Chude said it was important to support various initiatives and efforts to save lives, building resilient communities against climate shock, addressing effects of poverty and imparting skills and techniques vital to improving livelihood through climate smart agriculture.