Snow and frost brought widespread disruption to transport networks across Britain and Ireland on Tuesday, February 27, 2018 as forecasters warned that temperatures this week could plunge to the lowest for no less than five years.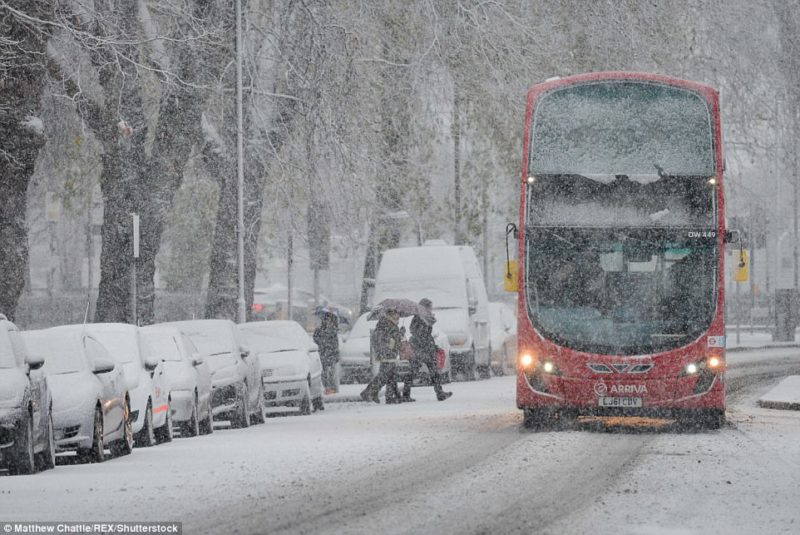 Up to 10 centimeters of snow fell in many areas overnight as Britain's Met Office warned that "snow showers or longer periods of snow are expected on Tuesday, accompanied by very low temperatures."
Many British roads were partially or completely closed, and rail services were cancelled or severely delayed.
The Met Office issued yellow and amber weather warnings for northern and north-eastern areas, adding that snow could cut off some isolated communities and disrupt power supplies.
Frank Saunders, chief forecaster at the Met Office, warned on Monday that some areas were "likely to see their coldest spell of weather since at least 2013 – perhaps 1991."
Many flights were cancelled to and from Manchester and other northern airports, but London's two main airports, Heathrow and Gatwick, said they were operating as normal.
Similar conditions affected transport in much of Ireland, where national forecaster Met Eireann said daytime temperatures were as low as minus 5 degrees Celcius on Tuesday and expected to fall further on Wednesday.