The Environmental Rights Action/Friends of the Earth Nigeria (ERA/FoEN) has called on the Federal Government to immediately commence enforcement of the ban on sale of cigarettes in single sticks following a new Africa-wide report which shows that sale in single sticks is a tactic by tobacco corporations to reach kids because of their ready availability and cheapness.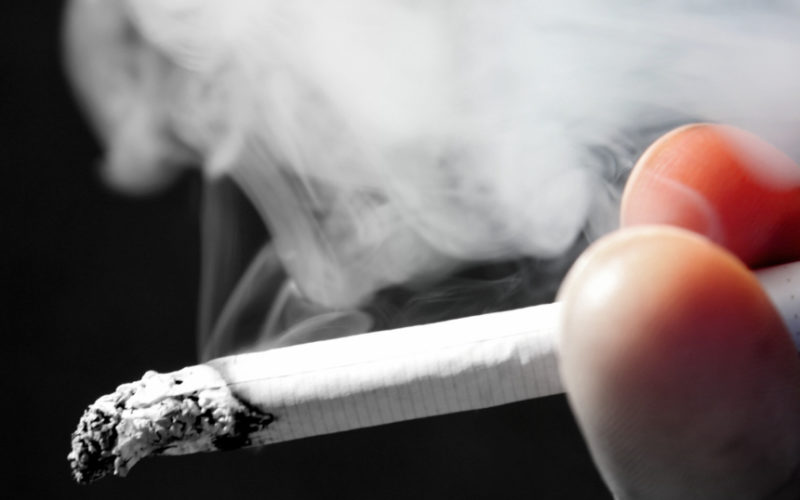 The report, titled: "Sale of Single Sticks of Cigarettes in Africa", released in Cape Town, South Africa on Wednesday, March 7, 2018 by the Africa Tobacco Control Alliance (ATCA), identified the British American Tobacco (BAT), Philip Morris International (PMI), and Imperial Brands as the main perpetrators of the practice in 10 African countries surveyed.
The 10 surveyed countries are Nigeria, Togo, Uganda, Niger, Kenya, Ghana, Cote d'Ivoire, Chad, Cameroun, and Burkina Faso.
According to the ATCA, the data for the new report was collected around locations where young people meet such as malls, shopping centres, movie theatres, and game shops in the capital cities of the countries under study.
Three questionnaires were used for three different target groups to provide different perspectives on single stick availability in the respective countries.
At the public presentation of the report in Cape Town, Deowan Mohee, the Executive Secretary of ATCA, said although many African countries have legislation banning the sale of cigarettes in single sticks, tobacco companies have continued to "openly flout" the laws.
In a statement issued in Lagos, ERA/FoEN said that the mention of Nigeria in the list of countries deliberately targeted by the tobacco corporations has further reaffirmed how desperate the tobacco industry "wants to grab the lungs of kids" in Nigeria and across the continent.
ERA/FoEN Deputy Executive Director, Akinbode Oluwafemi, said: "Report after report has shown that the tobacco industry is deliberately targeting kids as replacement smokers. The depth of the single sticks survey shows this wicked practice is Africa-wide and urgently requires swift and deliberate actions across the continent to save our kids and the next generation."
Oluwafemi noted that the report confirmed findings in the "Big Tobacco Tiny Targets Nigeria Report" which ERA/FoEN and the Nigerian Tobacco Control Research Group presented to the public in 2017 after a survey in five states – Nassarawa, Lagos, Oyo, Kaduna and Enugu.
The ERA/FoEN boss said, "The Nigerian government needs no further proof to justify further delay in commencement of the enforcement of the NTC Act. Single stick sale is a proven ploy that gives our kids unfettered access to the lethal products marketed by BAT, PMI and other tobacco entities. Only an immediate ban will save our kids from an imminent epidemic.
"Tobacco consumption is a major public health concern and a serious threat to development in Africa. Since tobacco companies worry more about illicit profits by getting as many people as possible to smoke, it is the duty of our government to safeguard our lives. Banning single sticks is one of the ways of doing this."