Secretary-general of the United Nations (UN), Ban Ki-moon, has told the International Maritime Organisation (IMO) it has an important role to play in translating landmark agreements such as the Paris climate agreement into tangible improvements in people's lives.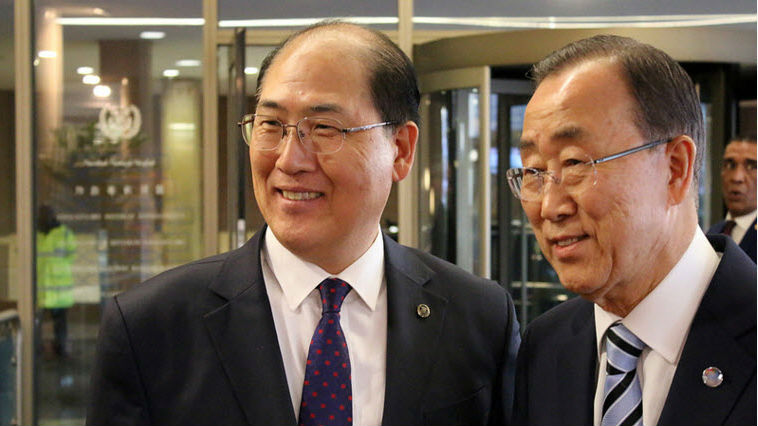 The UN secretary-general on Wednesday met with the newly appointed IMO secretary-general Kitack Lim, as well as other IMO secretariat staff, at the IMO's headquarters in London.
The Paris Agreement was the culmination of recent work by the UN Framework Convention on Climate Change. It is an agreement by UN member states on the efforts they intend to make to keep the global temperature rise to below two degrees centigrade.
The Paris Agreement has been criticised by both shipowners' groups and lobby groups for not including any mention of the roles that the IMO or shipping should play in helping reach the targets implied in the agreement.
While he pointed out the role the IMO should play in the future, Mr Ban also commended the work the IMO has already achieved in creating mandatory energy efficiency measures.
The two regulations currently in force are those for the energy efficiency design index and the ship energy efficiency management plan.
A third measure, one based on either a fuel levy or emissions trading scheme, has proven to be too controversial, with IMO member states possibly agreeing this year on a global CO2 reporting scheme as a less controversial first step.
While at the IMO, Mr Ban also praised the shipping industry for the efforts being made in saving hundreds of thousands of lives in the Mediterranean Sea, in what he referred to as the biggest crisis of forced displacement since the Second World War.
By Craig Eason (Lloyd's List)