The Shell Petroleum Development Company of Nigeria Ltd (SPDC) Joint Venture has announced commencement of production at Gbaran-Ubie Phase 2, a key project in the Niger Delta that the organisation says will help to boost gas supply to the domestic market and maintain supply to the export market.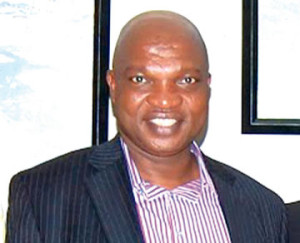 Gbaran-Ubie Phase 2 follows the success of the first phase of the Gbaran-Ubie integrated oil and gas development, which was commissioned in June 2010. Peak production at Gbaran-Ubie Phase 2 is expected in 2019 with approximately 175,000 barrels of oil equivalent (kboe) per day. A breakdown of this peak period production is approximately 864 million standard cubic feet of gas per day (MMscf/d) and 26,000 barrels of condensate per day.
"The latest development at Gbaran-Ubie is a powerful statement on the continuing commitment of SPDC and our Joint Venture partners to harness Nigeria's oil and gas resources for the benefit of the country and stakeholders," said Osagie Okunbor, SPDC Managing Director and Country Chair, Shell Companies in Nigeria. "The project was delivered safely through an integrated team with a significant engagement and empowerment of community service providers and Nigerian companies."
Eighteen wells have been drilled and a new pipeline constructed between Kolo Creek and Soku, which connects the existing Gbaran-Ubie Central Processing Facility (CPF) to the Soku Non-Associated Gas (NAG) plant. First gas flowed from the wells in March 2016 with the facilities coming on stream in July 2017.
Peter Costello, VP Nigeria and Gabon, said: "This is exciting news for Nigeria as it signals Shell's continued strategy of deploying investment and expertise in our areas of strength. Our aim is to continue to explore areas of partnership in Nigeria where the right conditions exist and where we can add best value."
Gbaran-Ubie Phase 2 will help to process the condensate from Kolo Creek, Gbaran, Koroama and Epu fields, thereby assisting in reducing the volume of flaring from SPDC operations. The project has contributed to economic development in the Niger Delta and assisted the local community and Nigerian companies.
During construction, members of the community and local sub-contractors provided goods and services in line with the provisions of a Global Memorandum of Understanding (GMoU). Training was also provided to the community in pipeline maintenance, scaffolding, welding and piping fabrication.
SPDC is the operator of a joint venture (the SPDC JV) involving the Nigerian National Petroleum Corporation (NNPC,) SPDC, Total E&P Nigeria Ltd and ENI subsidiary Nigerian Agip Oil Company Limited.