Oil giant, Royal Dutch Shell, on Thursday, May 4, 2023, posted first-quarter net profit of $9.65 billion as strong earnings from trading and higher liquefied natural gas (LNG) sales offset cooling energy prices, while extending its large share repurchase programme.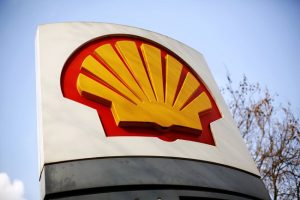 The stronger-than-expected profits followed a string of forecast-beating results from rivals including BP and Exxon Mobil as the sector continues to benefit from strong demand and price volatility. Norwegian rival Equinor on Thursday also posted higher-than-expected quarterly profits.
The announcement has, however, generated a storm of criticism as the corporation is accused of supporting a handful of wealthy shareholders during a cost-of-living crisis and the British government, it appears, refuses to take the necessary regulatory action.
Charlie Kronick, senior climate advisor at Greenpeace UK, has said that the Shell profits for the first three months of 2023 are "obscene".
He says: "As temperatures soar from Madrid to Mogadishu, Shell is once again posting bumper profits while promising to keep extracting fossil fuels for years to come.
"Millions around the world are already feeling the effects of the climate crisis and it's those who did the least to cause it who are paying the heaviest price.
"It's time for the oil giants to start feeling the heat. The UK government should stop issuing new oil and gas licences and force Shell and the rest of the industry to start using their obscene profits to pay for the damage that their fossil fuel habit is causing to lives and livelihoods around the world."
Tommy Vickerstaff, UK Team Lead at 350.org, says: "Shell's profits have been obscenely high over and over again to the point that they're becoming almost normalised. The UK government has consistently failed to adequately tax these profits despite everyone's bills going up and millions more people being pushed into fuel poverty.
"Government inaction should not mean public indifference and we must demand that these companies are not allowed to hoard wealth whilst the ordinary people, workers and families are forced to choose between heating and eating."
Indeed, UK union leaders are calling for fresh action on energy company profits, after another quarter of bumper earnings.
Sharon Graham, Unite general secretary, says: "The scale of profiteering displayed today by Shell and earlier this week BP is one of the corporate scandals of our times. And this is practically untouched by Rishi Sunak's so-called windfall tax.
"Actually, it's time to consider something way beyond a windfall tax. Unite research has found that if the UK had a Norwegian tax take, we would be earning at least £30 billion more from the North Sea than we are now.
"Not taking any action against 'Big Oil' means the profiteering plundering will continue without end."
TUC General Secretary, Paul Nowak, says: "These sky-high profits beg the question – will the government ever have the backbone to tax the energy giants properly?
"While families across Britain have struggled to heat their homes, Shell have enjoyed a record cash bonanza.
"Our energy market is fundamentally broken. Struggling households shouldn't be lining the pockets of shareholders and fat cat CEOs.
"We could all have lower bills if government taxed excessive profits, introduced a social tariff and created public ownership of new clean power.
"It's time to end the energy racket."